How To Make Buttermilk – Ever wonder how to make make buttermilk even if you do not have actual buttermilk? All you need is milk, lemon juice or white vinegar. (makes 1 cup buttermilk)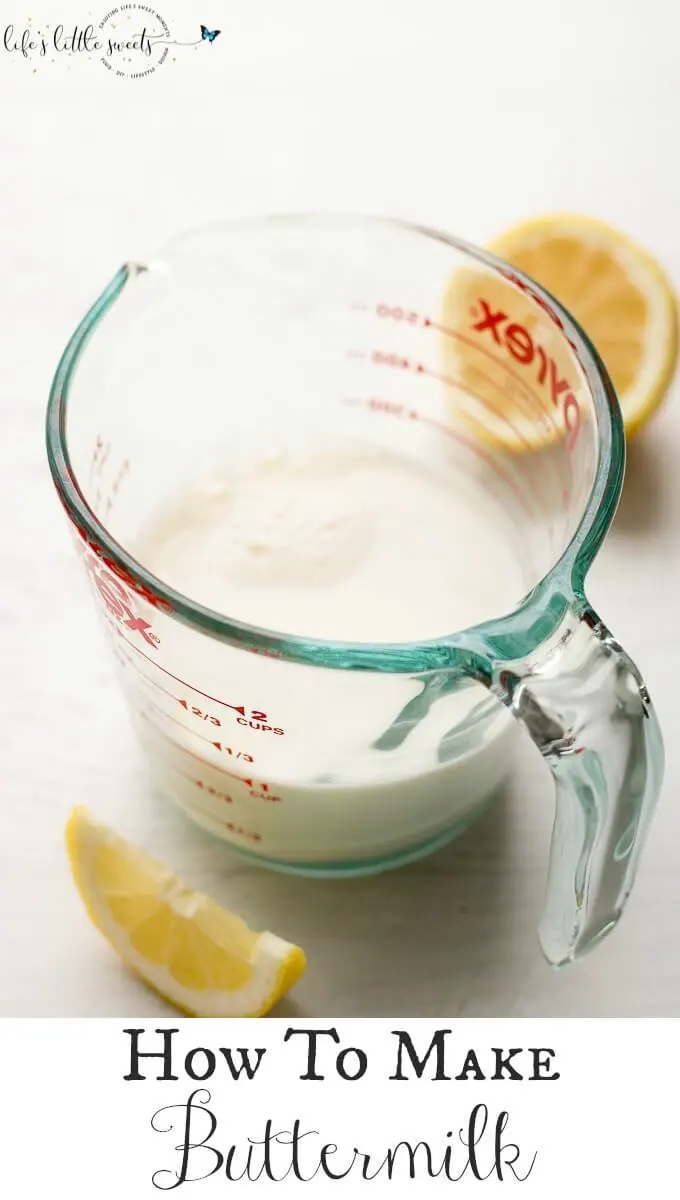 How To Make Buttermilk
Hi Everyone, I recently re-posted my first recipe and post on this blog, Gluten-Free Mocha Cake, with updated photos and it occurred to me that I should really have a dedicated recipe tutorial for How to Make Buttermilk.
I find Buttermilk improves the texture of baked recipes like cakes, cupcakes and muffins as well as pancakes and waffles, for example, these Strawberry Buttermilk Pancakes.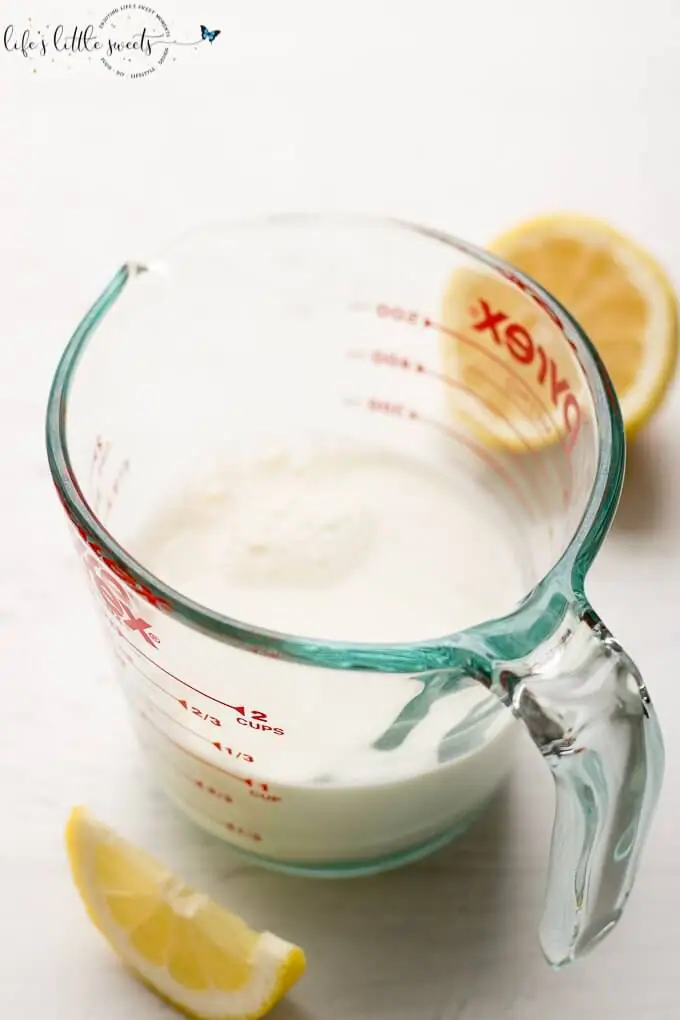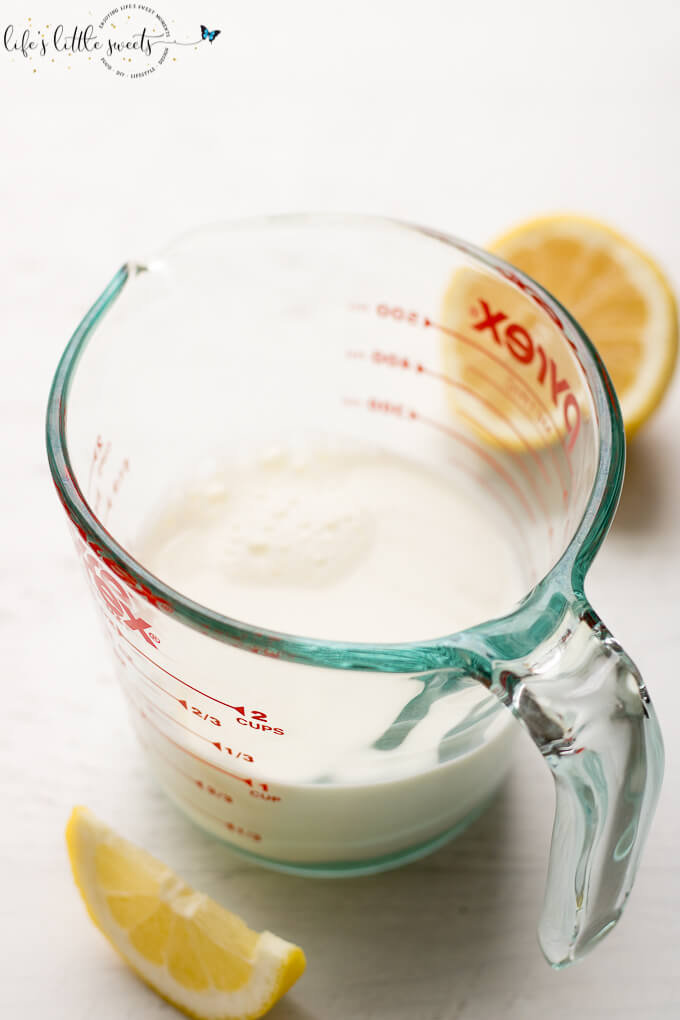 Isn't it the worse when you are making a baking recipe or other recipe and it requires buttermilk, and you don't have it?
Who wants to take the time to make a special trip to the grocery store to get buttermilk?
Some grocery stores don't even carry buttermilk!
This tutorial is a quick fix if you find yourself in a bind like this – can you tell that I have in the past? lol.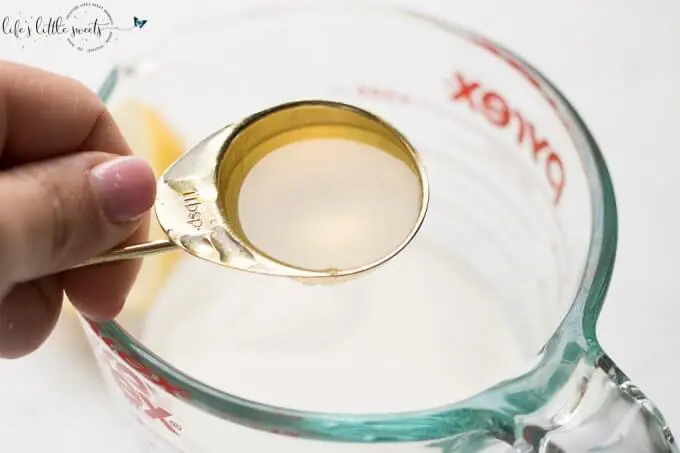 Disclosure: Some links in this post are affiliate links which means I earn a commission if you purchase through them at no extra cost to you. I only recommend brands and products that I 100% like and enjoy using. Thank you in advance for your support!
Ingredients for How To Make Buttermilk
Helpful Kitchen Tools for How To Make Buttermilk
wet measure
measuring spoons
spoon or small whisk for stirring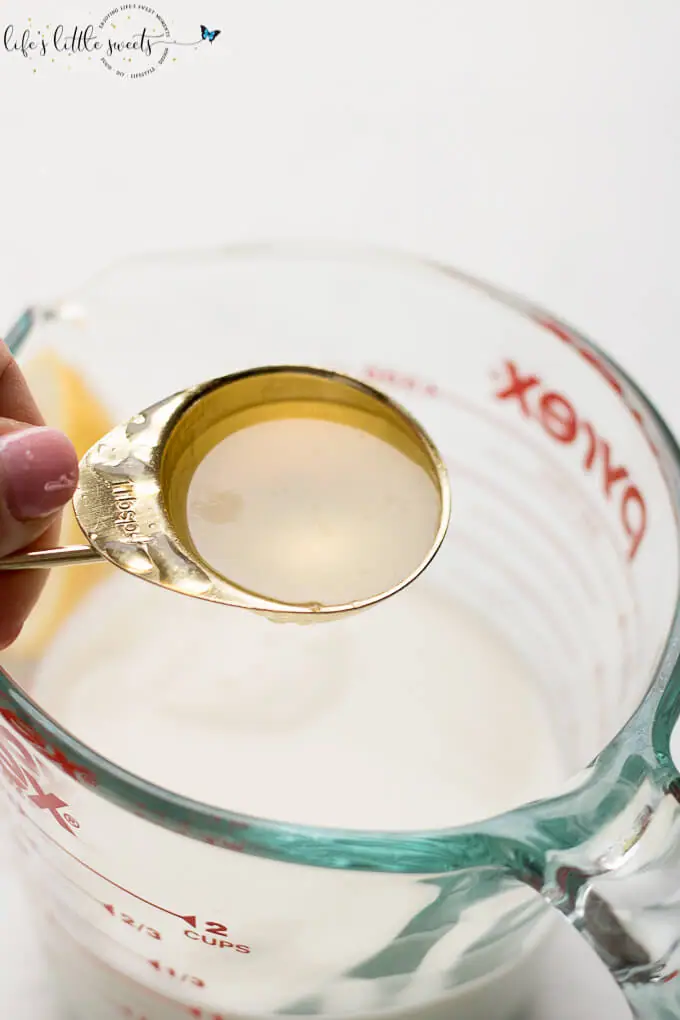 I think you will find this How to Make Buttermilk tutorial useful – especially for baking!
How To Make Buttermilk
How To Make Buttermilk – Ever wonder how to make make buttermilk even if you do not have actual buttermilk? All you need is milk, lemon juice or white vinegar. (makes 1 cup buttermilk)
Ingredients
1 cup milk, can be whole milk, 1%, 2% or skim
1 tablespoon lemon juice , I use fresh squeezed lemon juice, you can sub same amount white vinegar
Instructions
Pour 1 cup milk and add 1 tbsp lemon juice, stir, let it sit for 5 minutes before using.
Be sure to sign up for the Life's Little Sweets e-mail newsletter for more updates and FREE recipes!
Sara is an architectural designer turned work-at-home Mom.She lives in NJ with her husband, two kids under 5 and dog. She loves design, being creative and spending time with family and friends.She enjoys and shares baking, vegan, traditional & family recipes as well as DIY, lifestyle, organization and design ideas.
Latest posts by Sara Maniez (see all)