Check out this list of Food Blogging Podcasts! They are helpful resources for food and lifestyle blogging and entrepreneurship for your blog!
Estimated reading time: 2 minutes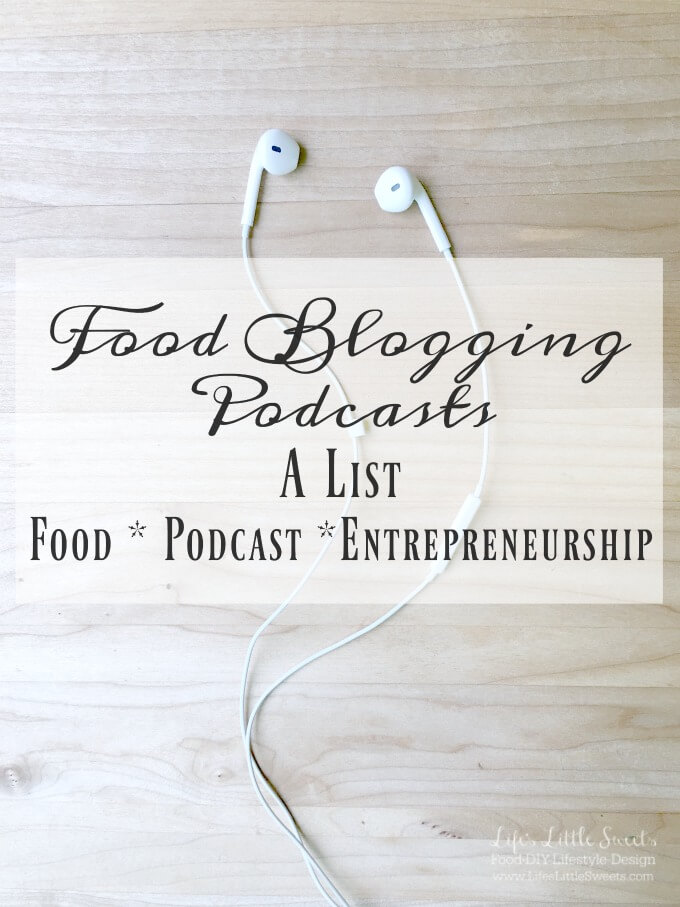 I put together a list of Food Blogging Podcasts because I love listening to them and want to share what I listen to.
I have been listening to food blogging podcasts since before I started this blog and they have been very helpful in providing me information and guidance when building my blog on so many levels.
Almost every day, I listen to at least one podcast to gain more knowledge that I can apply to my blog.
I am all about being resourceful and I find it to be a relatively quick and free way to gain knowledge while I am doing something else like photographing a recipe, photo editing, or cleaning up.
What's your favorite podcast?
As I come across more helpful podcasts, I will add them to the list.
Food Blogging Podcasts
Entrepreneurship
General Food Podcasts
I will keep this list updated periodically and it will live under the Blogging Resources tab of Life's Little Sweets.
Do you love listening to food blogging podcasts?  
Which ones are your favorites?
Do you know of one that I did not mention?
Please share in the comments below!
Latest posts by Sara Maniez
(see all)