Vituperio Artisan Breads and Studio in Lansdale, PA – I'm sharing about my friend, Javiera Montoya's artisan bread bakery where she teaches workshops and has events. I'm also sharing photos of a delicious chocolate babka loaf she gave me to try – it was nothing short of amazing!
Estimated reading time: 4 minutes
Vituperio Artisan Breads and Studio in Lansdale, PA
Hi Everyone, I want to tell you about Vituperio, an artisan bread bakery, and studio in Lansdale, PA.
My friend Javiera, master baker, who studied baking bread at the International Culinary Center in NYC, owns and operates Vituperio.
I met her when working at The Farm Cooking School where she is an instructor teaching bread-making classes and workshops.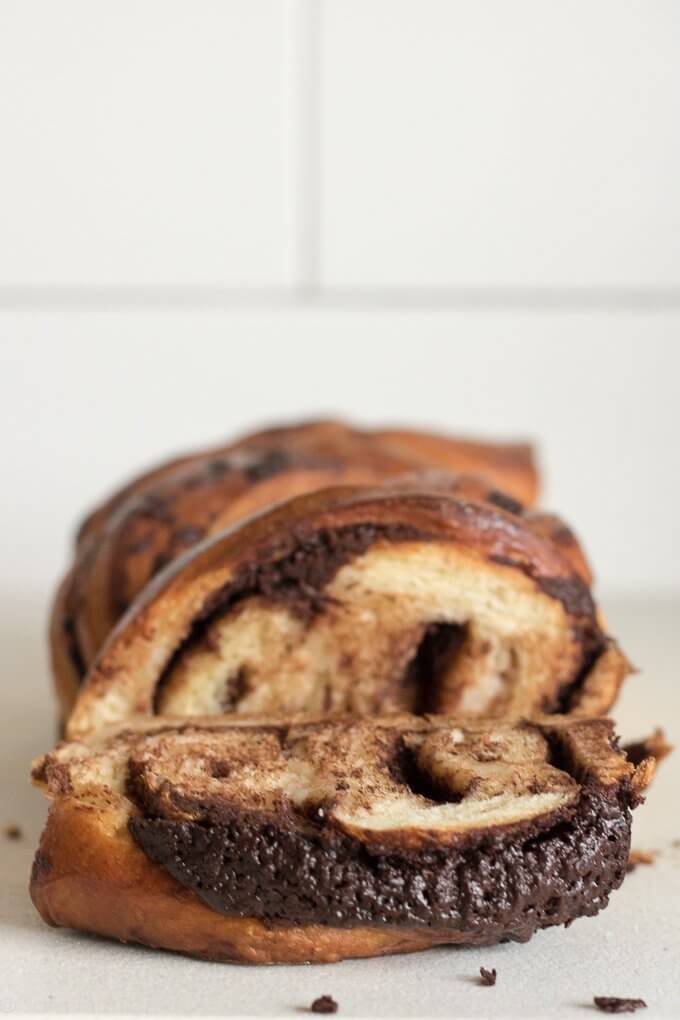 I recently mentioned Javiera on my Instagram feed (you can see that post here), 
With my dear friend & master baker @javieramontoya She's the #ladyboss behind @vituperio_bread bakery. I picked up one of her famous Chocolate Babka loaves to try today. I took pictures of the babka after I brought it home and I can't wait to share them after they are edited because the bread looks (and tastes) absolutely divine! Javiera teaches classes & workshops at @thefarmcooks (in Titusville, NJ) and also at her bakery in Lansdale, PA. She's an incredible person who makes you feel right at home and a wonderful teacher. #linkinprofile for her website where you can learn more about her story, her bakery and how to sign up for her fabulous and FUN workshops!

Where to Follow Vituperio
You can follow Vituperio on Instagram, Facebook and/or checkout their website, here.
Our Other Posts
Latest posts by Sara Maniez
(see all)