Estimated reading time: 4 minutes
Farro (How to Make Farro) – This timeless dish celebrates the ancient grain's rich history while offering an easy, three-ingredient preparation that yields perfectly tender, nutty, Farro. Whether you choose to simmer it on the stovetop, effortlessly cook it in a rice cooker, or use the convenience of an Instant Pot.
What is Farro?
Farro is an ancient whole grain with a rich history dating back thousands of years. It's believed to be one of the earliest cultivated grains, with roots tracing back to ancient civilizations like the Egyptians and Romans. This versatile grain is a type of wheat, specifically an ancestor of modern wheat varieties, and it comes in different species, including emmer, einkorn, and spelt.
Farro is cherished for its nutty flavor and pleasantly chewy texture, making it a delightful addition to a wide range of dishes. It's often compared to other grains like barley, rice, or quinoa but stands out with its unique taste and texture.
This whole grain is renowned for its nutritional benefits. It's a good source of complex carbohydrates, fiber, protein, vitamins, and minerals. Farro is especially prized for its high fiber content, which can aid in digestion and help keep you feeling full and satisfied.
One of the remarkable aspects of Farro is its adaptability. It can be used in various recipes, from salads and soups to side dishes and main courses. Its versatility and timelessness in the culinary world have made it a beloved ingredient in both traditional and modern cooking.
Whether you're a seasoned cook looking to explore new grains or someone eager to incorporate more wholesome ingredients into your diet, Farro is a fantastic choice that provides flavor, texture, and a connection to ancient culinary traditions.
What are the health benefits of Farro?
Farro offers several health benefits, making it a nutritious addition to your diet. Here are some of the key health benefits of Farro:
Rich in Nutrients: Farro is a good source of essential nutrients, including complex carbohydrates, fiber, protein, vitamins, and minerals. It contains vitamins such as B vitamins (especially B3 and B6), magnesium, iron, zinc, and potassium.
High in Fiber: Farro is particularly high in dietary fiber, which is beneficial for digestion. Fiber can help prevent constipation, promote regular bowel movements, and support a healthy gut.
Heart Health: The fiber in Farro can help lower cholesterol levels, reducing the risk of heart disease. It also contains antioxidants and phytonutrients that contribute to heart health.
Weight Management: The combination of fiber and protein in Farro can help you feel full and satisfied, which may aid in weight management by reducing overeating and snacking between meals.
Blood Sugar Control: Farro has a low glycemic index, meaning it has a minimal impact on blood sugar levels. This can be beneficial for people with diabetes or those looking to maintain stable energy levels throughout the day.
Source of Protein: Farro provides a decent amount of plant-based protein, making it an excellent option for vegetarians and vegans. It can be a valuable protein source in meatless meals.
Nutrient Diversity: Farro contains a variety of essential nutrients, contributing to overall health and well-being. Its nutritional diversity makes it a valuable addition to a balanced diet.
Antioxidants: Farro contains antioxidants, such as lignans, which have been linked to potential health benefits, including reducing the risk of chronic diseases.
Bone Health: Farro contains minerals like magnesium and phosphorus, which are important for maintaining strong and healthy bones.
Digestive Health: The fiber in Farro supports a healthy digestive system by promoting the growth of beneficial gut bacteria.
It's important to note that while Farro offers numerous health benefits, it should be part of a balanced diet. If you have specific dietary concerns or medical conditions, it's advisable to consult with a healthcare professional or registered dietitian for personalized guidance on incorporating Farro into your diet.
Kitchen Tools Needed
To prepare Farro, you'll need:
Stovetop or Rice Cooker or Instant Pot
Saucepan (for stovetop)
Measuring cups
Colander
Tips for Recipe Success
Use broth for added flavor.
Rinse Farro before cooking.
Keep an eye on cooking times, as they can vary.
Fluff with a fork after cooking for the best texture.
Customization and Variations
Farro is incredibly versatile. You can:
Add vegetables for a Farro salad.
Mix in herbs, cheese, or nuts for extra flavor.
Top with a poached egg for a protein boost.
Dietary Considerations
This classic Farro recipe is:
Vegetarian
Vegan (with vegetable broth)
Naturally low in fat
High in fiber and protein
Serving Occasions
Farro is perfect for:
Weeknight dinners
Picnics and potlucks
Meal prep
Special occasions
Suggested Recipes and Meal Ideas
Here are some ideas for using Farro:
Farro and Roasted Vegetable Salad
Farro Risotto with Mushrooms
Farro Bowl with Grilled Chicken and Veggies
Web Story
Related Posts
Latest Posts
Final Thoughts
Farro may have a storied history, but it's still a favorite in modern kitchens. With its nutty flavor, chewy texture, and versatility, it's a must-try ingredient. Whether you choose to prepare it on the stovetop, in a rice cooker, or using an Instant Pot, Farro is sure to become a staple in your culinary repertoire. Experiment with different flavors and enjoy this timeless classic in various ways. Happy cooking!
Full, Printable Recipe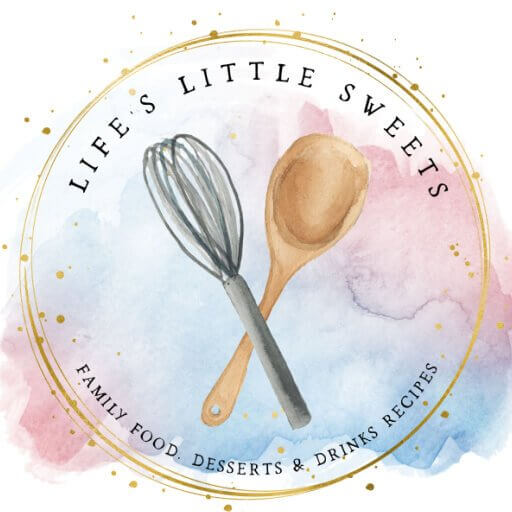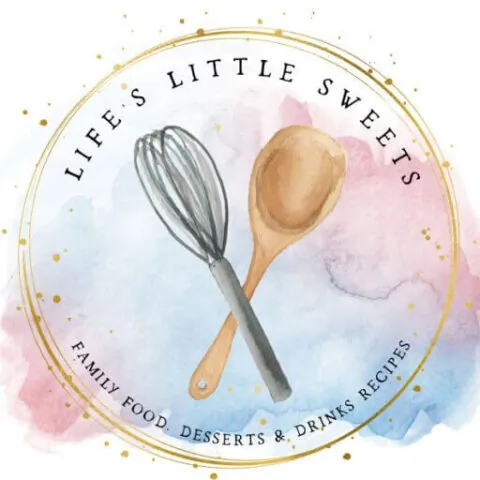 Farro (How to Make Farro)
Farro (How to Make Farro) - This timeless dish celebrates the ancient grain's rich history while offering an easy, three-ingredient preparation that yields perfectly tender, nutty, Farro. Whether you choose to simmer it on the stovetop, effortlessly cook it in a rice cooker, or use the convenience of an Instant Pot.
Ingredients
2 ½ cups water or broth
Salt, to taste
Instructions
Stovetop: Rinse the Farro under cold water to remove excess starch. In a saucepan on the stovetop: Combine Farro and water (or broth) in a saucepan. Add a pinch of salt. Bring to a boil, then reduce heat to a simmer. Cover and cook for 20-30 minutes until tender. Drain any excess liquid.
In a rice cooker: Place Farro and water (or broth) in the rice cooker. Add a pinch of salt. Start the rice cooker, and it will automatically cook until done.
In an Instant Pot: Combine Farro, water (or broth), and a pinch of salt in the Instant Pot. Set to High Pressure for 8-10 minutes. Allow natural pressure release for 10 minutes before opening the lid.
Notes
What is the cooking time?: The cooking time for the classic Farro recipe can vary depending on the cooking method you choose:
Stovetop: It typically takes approximately 20-30 minutes for Farro to cook on the stovetop.
Rice Cooker: When using a rice cooker, the cooking time is generally similar to stovetop cooking, around 20-30 minutes.
Instant Pot: With the Instant Pot, Farro cooks faster, usually in 8-10 minutes under high pressure, but you should also account for the time it takes for the Instant Pot to come to pressure and release pressure, so the overall time will be a bit longer.
It's essential to check the Farro's texture while cooking and adjust the cooking time as needed to achieve your preferred level of tenderness.
Nutrition Information:
Yield:

4
Serving Size:

1
Amount Per Serving:
Calories:

106
Total Fat:

1g
Saturated Fat:

0g
Trans Fat:

0g
Unsaturated Fat:

1g
Cholesterol:

2mg
Sodium:

238mg
Carbohydrates:

20g
Fiber:

3g
Sugar:

3g
Protein:

5g
Please note that the Calculated Nutrition is an estimate at best. If you make this recipe and love it, remember to stop back and give it a 5-star rating – it helps others find the recipe!
First published: 8/18/2023
Latest posts by Sara Maniez
(see all)