Galette Recipes – Galettes have flaky pie crust with seasonal fresh fruit, like cherries, strawberries, blueberries, peaches and apples, no pie dish required – we have compiled all the Galette Recipes on Life's Little Sweets in one place!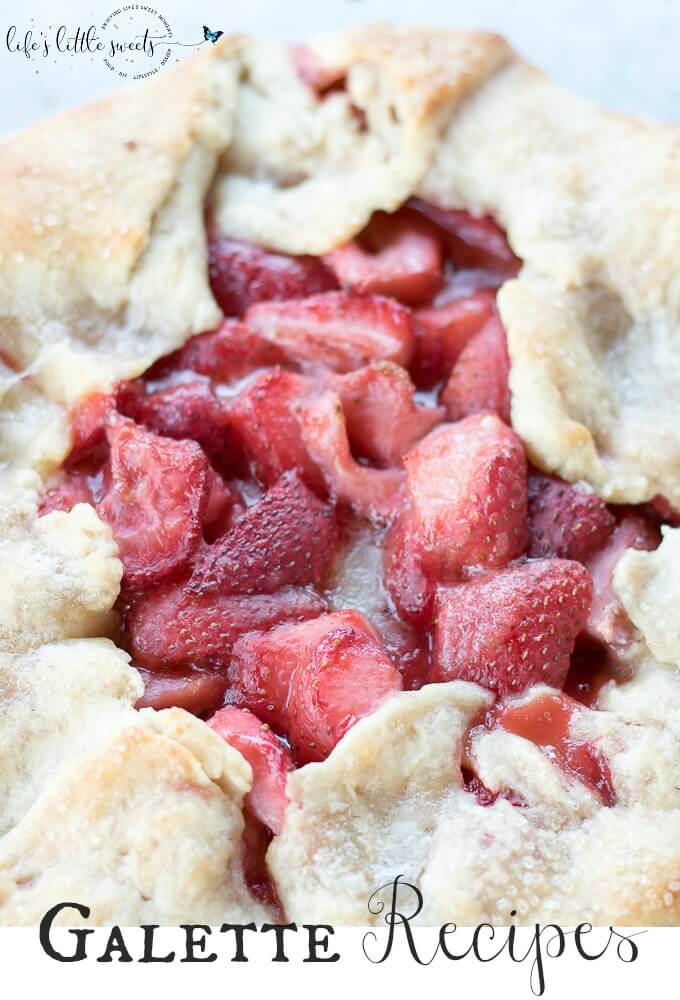 Disclosure:  Some links in this post are affiliate links which means I earn a commission if you purchase through them at no extra cost to you.  I only recommend brands and products that I 100% like and enjoy using.  Thank you in advance for your support!   
Galette Recipes
Hi Everyone, Galettes are one of my favorite desserts as evidenced by how many galette recipes are here on the blog. I have compiled all the galette recipes from the blog right here in one post.
I will add more galette recipes to this post when I add more to the blog, so bookmark this post, if you are a galette fan 🙂
Helpful Kitchen Tools for Galette Recipes
measuring spoons and cups
wet measure
mixing bowls (this is the set that I have and love)
pastry cutter (this is an updated version of what I have)
pastry mat
dough scraper
parchment paper or a silicone baking mat
rimmed baking sheet (I have several of these and love them)


# 1 – Strawberry Galette
Strawberry Galette is a sweet, delicious, Summer and garden-inspired dessert recipe filled with ripe strawberries and encased in a homemade, flakey pie crust. It goes perfectly with a large scoop of vanilla ice cream! (6-8 servings)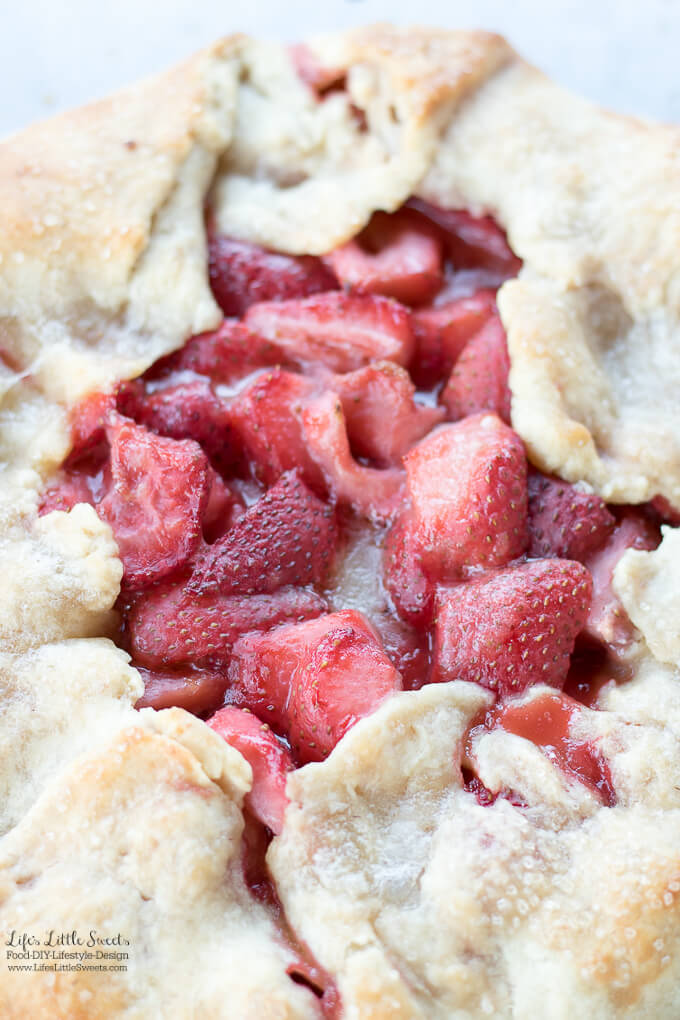 #2 – Blueberry Galette
This Blueberry Galette recipe is a great dessert to showcase seasonal, fresh blueberries (you can use frozen out of season too!) encased in a homemade, flakey pie pastry dough. It goes perfectly with a large scoop of vanilla ice cream!
This Cherry Nectarine Galette is sweet and delicious with flaky, homemade pastry crust. (6-8 servings)
#4 – Homemade Nectarine Galette
This Homemade Nectarine Galette has the sweet flavor of ripe, Summer nectarines in a flakey, butter-y homemade pastry crust.
#5 – Apple Galette
This Apple Galette recipe is sweet, crisp and perfect for Fall. Enjoy a slice with a scoop of vanilla ice cream! (6-8 servings)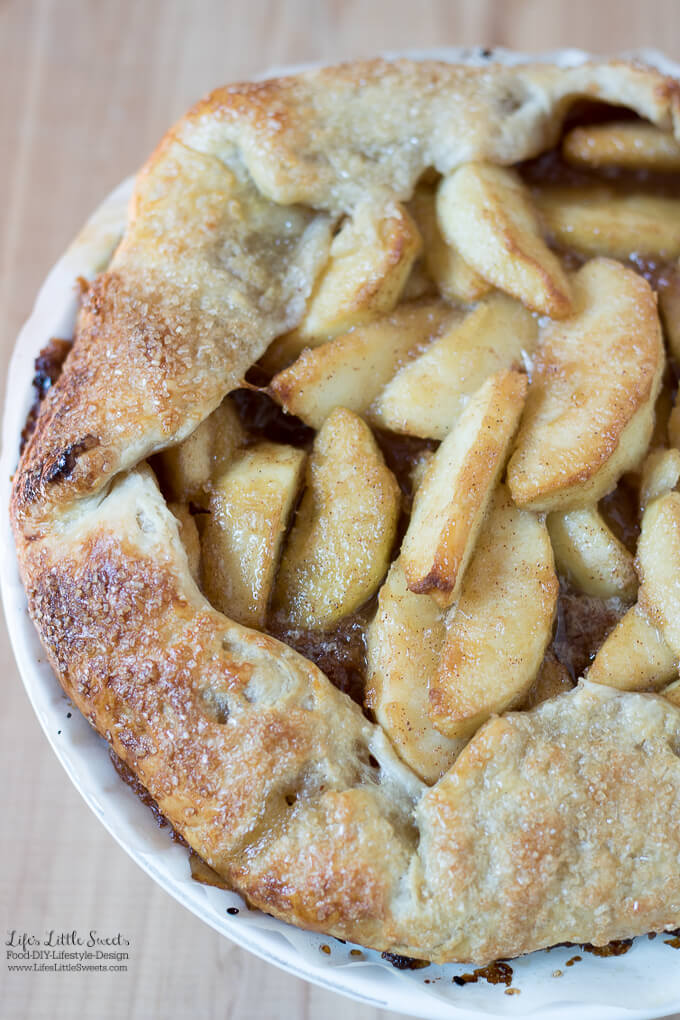 #6 – Apple Date Galette
This Apple Date Galette recipe has Fall flavors of apples, cinnamon, brown sugar and dates. Enjoy this "free-form" pie without the fuss of a pie plate!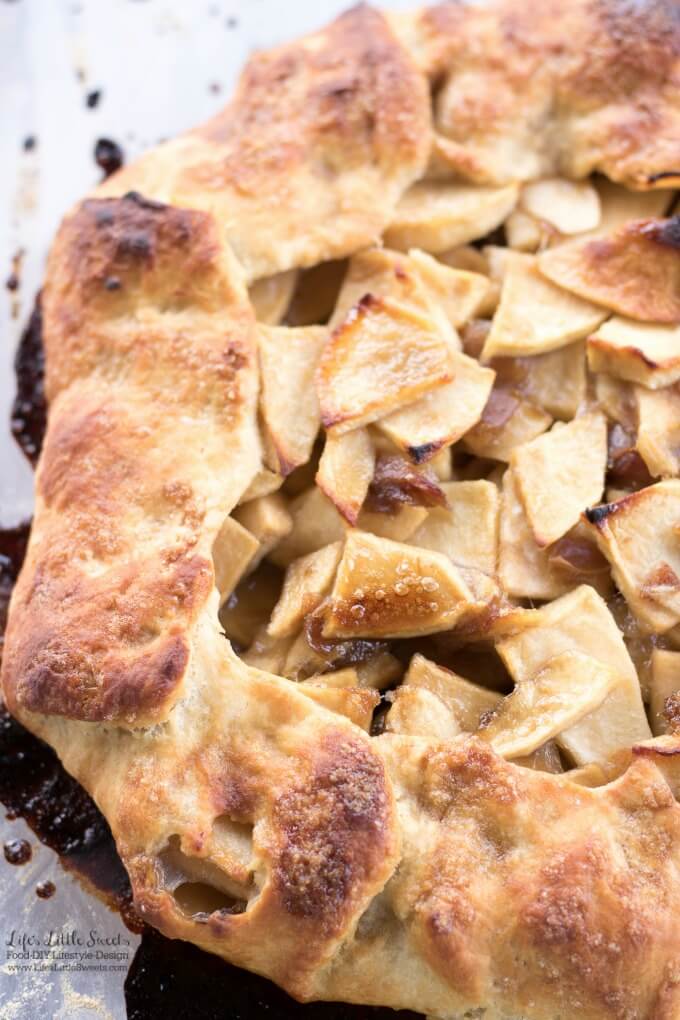 What kind of galette would you make?
Sara is an architectural designer turned work-at-home Mom.She lives in NJ with her husband, two kids under 5 and dog. She loves design, being creative and spending time with family and friends.She enjoys and shares baking, vegan, traditional & family recipes as well as DIY, lifestyle, organization and design ideas.
Latest posts by Sara Maniez (see all)