Vanilla whipped cream, also called vanilla Chantilly cream, is the perfect topping for a dessert, ice cream, or even a coffee drink.
Estimated reading time: 4 minutes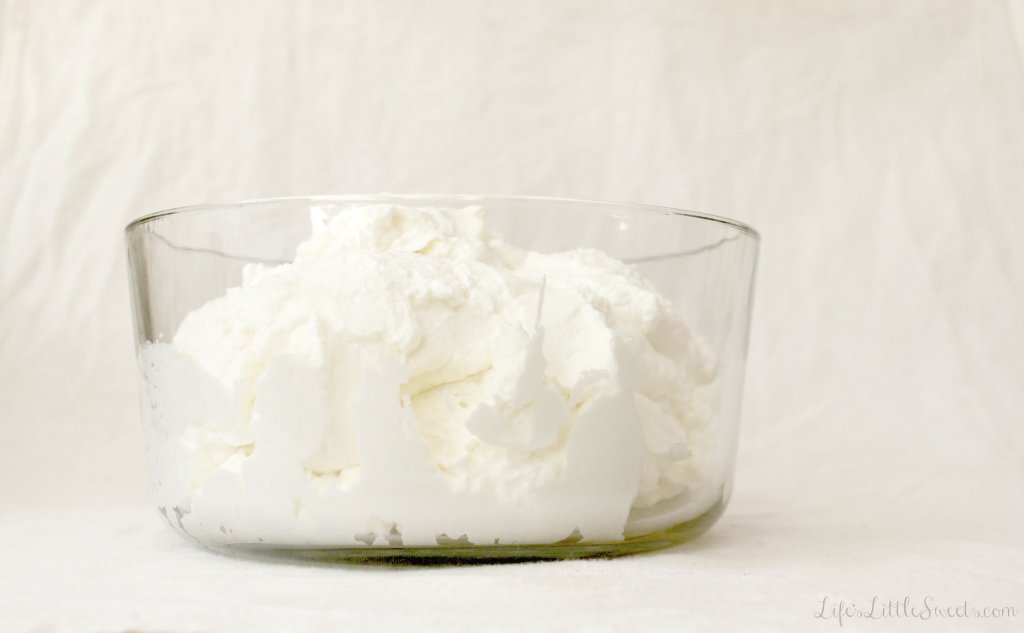 Vanilla Whipped Cream
Hi Everyone, here is one of my most used recipes on the blog that goes well with most any dessert and coffee too!
Ingredients
1 pint (437ml or 2 cups) of organic heavy whipping cream
2 tablespoons confectioner's sugar
1 teaspoon vanilla
1/4 teaspoon cream of tartar
Kitchen Tools
measuring spoons and cups
2-cup wet measure
mixing bowl
large wire whisk, 5-speed handheld electric mixer or stand mixer
baking spatula
airtight storage container
Web Story
Recipe Notes, Alternatives and Thoughts
Don't let not having an electric mixer get in the way of making vanilla whipped cream – just use a good whisk and your arm – that's what I used to do before I had a mixer! It makes you stronger and then you get to enjoy vanilla whipped cream, yum!
I use organic whenever possible, I find that it tastes better, I know it's generally more expensive to buy organic but also it doesn't have hormones, antibiotics, or toxic pesticides in it which is a good thing. For this recipe, I used Stonyfield Organic Heavy Whipping Cream.
The sugar can be omitted, this would make sense to do if you don't want the sugar for health reasons or if you are pairing the whipped cream with a sweet dessert and you think it might be too much sweetness.
Regular sugar can be substituted for the confectioner's sugar
The vanilla extract can be omitted or you can use another type of extract. I used Simply Organic Pure Vanilla Extract.
The cream of tartar can be omitted, it is not necessary to have but I find (after making this recipe countless times) the cream of tartar to be a useful stabilizer for the vanilla whipped cream, especially if I am making it a day ahead and/or do not want any possibility of the mixture becoming runny for whatever reason (ex. a hot day). I think of it as my vanilla whipped cream "assurance". Yes, I could always just re-whip it if it gets runny but why would I want to if I don't have to? I used McCormick Cream of Tartar.
This can also be made in different amounts, just make sure you keep the ratios of the sugar, extract & heavy whipping cream the same if you are increasing/decreasing amounts.
Our Other Recipes and Posts
If you make this recipe, and like it, please give it a rating in the recipe card below and let us know in the comments at the end of the post.
Check out our Recipe & DIY indexes, visit our Home page to view our latest posts & categories, visit our Blog page to see our posts in consecutive order and, our Shop to see our favorite kitchen tools!
Thank you for reading and following along!
Vanilla Whipped Cream
Vanilla Whipped Cream is the perfect addition to any dessert, fresh fruit, berries, and coffee drinks!
Ingredients
1 pint (437ml or 2 cups) of organic heavy whipping cream
Instructions
Put the metal mixing bowl from your stand mixer in the freezer for at least 10-15 minutes.
Using your stand mixer, mix cream, sugar, vanilla extract, and cream of tartar on medium-high until stiff peaks form, this should only take a few minutes. Serve with your favorite dessert and enjoy!
Nutrition Information:
Yield:

4
Serving Size:

1/2 cup
Amount Per Serving:
Calories:

43
Total Fat:

3g
Saturated Fat:

2g
Trans Fat:

0g
Unsaturated Fat:

1g
Cholesterol:

8mg
Sodium:

2mg
Carbohydrates:

4g
Fiber:

0g
Sugar:

4g
Protein:

0g
Please note that the Calculated Nutrition is an estimate at best.
This post was originally published on 6/8/2015 and updated and republished on 7/12/2016, 2/4/2021
Latest posts by Sara Maniez
(see all)