Estimated reading time: 7 minutes
Do you need to know how to make milk with milk powder? Look no further – we walk you through the steps to make whole milk using dehydrated, shelf-stable milk powder into milk that you can use and drink!
How to Make Milk with Milk Powder
Hi Everyone, powdered milk is really the unsung hero and often overlooked pantry staple!
Consider this post a primer on the usefulness and a tutorial on How to Make Milk with Milk Powder or powdered milk.
This process is super easy to do and it only requires 2 ingredients: water and powdered milk.
In this post, I'll talk about why I use powdered milk and I include a video on exactly how to make it.
I also answer some commonly asked questions about making powdered milk below.
At the end of the post, there's a full, printable recipe card, so you can print it out for your convenience.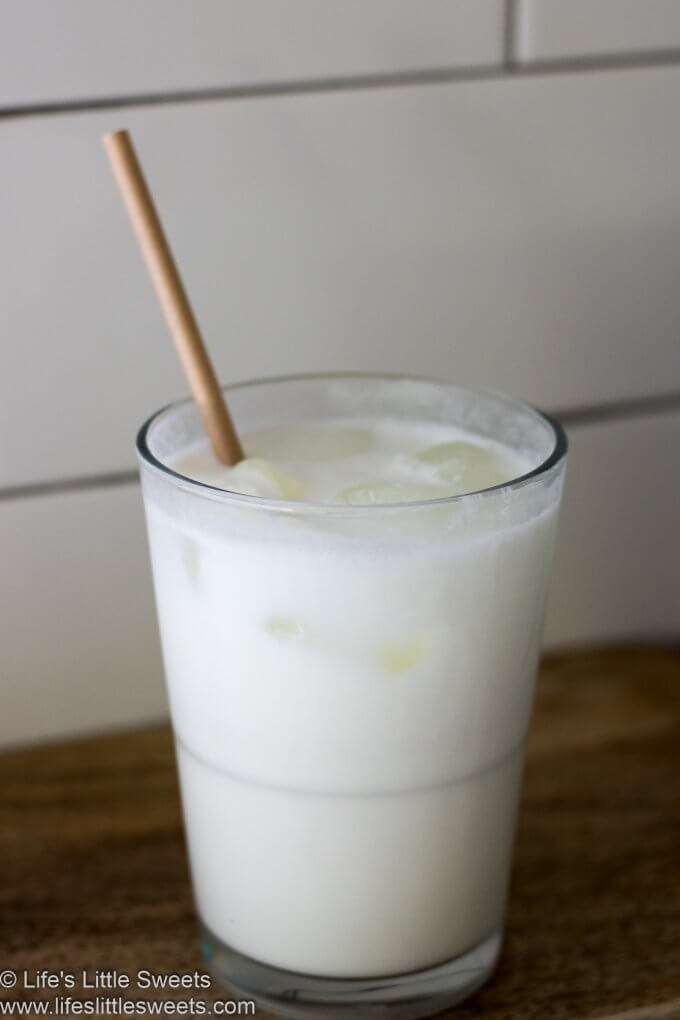 A pantry item of convenience
Since having a life with a family of 3 kiddos, having powdered milk has come in handy so many times.
Before I had a family, I rarely had powdered milk in my kitchen pantry.
Having it in our cabinet allows us to stretch a little longer if it's inconvenient to go to the grocery store (I mean, sometimes it's just hard to get to the grocery store when working around school, camp, and nap times, not to mention sometimes kiddos may not behave well at grocery stores depending on their age and stage!)
Powdered milk also comes in handy for making homemade hot chocolate mix which is one of our family's all-time favorite recipes.
My father, who grew up in the 1950s as a child, told me that he actually prefers powdered milk over regular milk because you can make it creamier!
Ingredients
1.25 quarts cold water
1.5 cups whole powdered milk
Kitchen Tools
large pitcher with cover/lid
wet measure
measuring cups
long wooden or another spoon, for stirring
glasses, for serving
Your Powdered Milk Questions Answered Here
What is powdered milk?
Powdered milk can also be called dried milk or milk powder.
It is made by evaporating milk into a dry product which then can be sold as a shelf-stable product and reconstituted at a later time or used in its dry form in various recipes.
Due to its low moisture content, it doesn't need to be refrigerated.
It's also easier to transport because it is dry in terms of economy and bulk.
It can come in many varieties, such as dry whole milk, dry non-fat (skim) milk, dry buttermilk, dry milk blends, and dry whey.
It is used in infant formula, candy products, and caramel.
How is powdered milk manufactured?
In the modern era, it can be manufactured by spray drying, drum drying, or freeze-drying.
Each method can affect the taste of the powdered milk, for example, drum drying has a higher temperature and can make the milk taste "cooked" due to the caramelization that takes place in the process.
Freeze drying can preserve many nutrients in dry milk as compared to the drum drying method.
What is the history of powdered milk?
Powdered milk has been around for a long time!
According to Wikipedia:
While Marco Polo wrote of Mongolian Tatar troops in the time of Kublai Khan who carried sun-dried skimmed milk as "a kind of paste", the first modern production process for dried milk was invented by the Russian doctor Osip Krichevsky in 1802. The first commercial production of dried milk was organized by the Russian chemist M. Dirchoff in 1832. In 1855, T.S. Grimwade took a patent on a dried milk procedure, though William Newton had patented a vacuum drying process as early as 1837.
How is milk powder converted into milk?
Just add water – the right amount of water as outlined in the recipe card below.
How much water do you add to powdered milk?
1.25 quarts for every 1.5 cups of powdered whole milk (I use the Hoosier Hill Farm All American Dairy Whole Milk Powder brand in the recipe and video in this post.
If you are using a different brand, you should follow the instructions on that particular brand's label)
Can I make whole milk from powdered milk?
Yes, absolutely!
I show you how in the video in this post and outline the directions in the recipe card below.
How do you mix powdered milk with water?
Add the water (1.25 quarts) to a large pitcher (with a lid) and then add the right amount of whole milk powder (1.5 cups) and just stir until combined.
If you have any other questions about making powdered milk, let us know in the comments at the end of the post.
What other things can you use powdered milk for?
You can add it to drinks, smoothies, soups, sauces, or anything that you want to make more "milky" and creamy!
It is also a great addition to baked recipes. It can make cookies chewier, bread, and brownies better.
You can start experimenting with a tablespoon in your favorite baked goods recipes and go from there.
For more information on how you can improve recipes using powdered milk, check out this article, Milk Powder Is the Key to Better Cookies, Brownies, and Cakes, from epicurious.com.
I would love to hear how you use powdered milk in the comments below.
Latest Posts
If you make this recipe, and like it, please give it a rating in the recipe card below and let us know in the comments at the end of the post.
Web Story
Thank you for reading and following along!
Related Posts
How to Make Milk with Milk Powder
Yield:
1.25 quarts whole milk
Do you need to know how to make milk with milk powder? Look no further! We walk you through the steps to make whole milk using dehydrated, shelf-stable milk powder into milk that you can use and drink!
Instructions
Pour 1.25 quarts of cold water into a pitcher. Add 1.5 cups powdered whole milk into the pitcher. Stir until evenly combined. You can add more powdered milk if you want it to be creamier. Enjoy right away with ice or how you want it or in a recipe or refrigerate until ready to use.
Notes
Serving Size: The serving size is 1 cup, there are 5 cups in 1.25 quarts
Nutrition Information:
Yield:

5
Serving Size:

1
Amount Per Serving:
Calories:

0
Total Fat:

0g
Saturated Fat:

0g
Trans Fat:

0g
Unsaturated Fat:

0g
Cholesterol:

0mg
Sodium:

9mg
Carbohydrates:

0g
Fiber:

0g
Sugar:

0g
Protein:

0g
Please note that the Calculated Nutrition is an estimate at best. If you make this recipe and love it, remember to stop back and give it a 5-star rating – it helps others find the recipe!
This recipe post was first published on 7/23/2021
Updated & republished on 9/10/2022, 7/6/2023
Latest posts by Sara Maniez
(see all)