Indulge Your Senses with Irresistible Chocolate Cake Recipes
Hey there, fellow dessert lovers! If you're anything like me, the mere mention of chocolate cake can make your taste buds tingle with anticipation. There's something undeniably magical about the rich, velvety texture and decadent flavors that make the chocolate cake an all-time favorite treat. I'm thrilled to share some mouthwatering chocolate cake recipes that will take your baking game to new heights. Get ready to embark on a delicious journey filled with irresistible desserts that will satisfy even the most discerning sweet tooth.
Chocolate Cake Recipes
Here are some recipe ideas and inspiration to get you going:
Classic Chocolate Layer Cake: First up, let's dive into the world of classic chocolate layer cakes. This timeless recipe features moist, tender layers of chocolate cake sandwiched together with luscious chocolate frosting. Whether you're celebrating a special occasion or simply craving a slice of heaven, this indulgent dessert is a guaranteed crowd-pleaser.
Decadent Triple Chocolate Bundt Cake: For those who believe that more chocolate is always better, the decadent triple chocolate bundt cake is an absolute must-try. This recipe combines cocoa powder, chocolate chips, and a rich chocolate ganache drizzle to create a moist and intensely chocolatey treat. The beautiful bundt shape adds a touch of elegance to your table and makes for a stunning centerpiece.
Flourless Chocolate Cake: Gluten-free baking has never been more delicious than a flourless chocolate cake. This recipe is a true gem for chocolate enthusiasts who are looking for a dense and fudgy dessert. Made with high-quality cocoa powder, eggs, and a hint of espresso, this cake is a gluten-free delight that will leave you craving more.
Chocolate Lava Cake: Prepare to swoon over the ooey-gooey goodness of chocolate lava cake. Imagine biting into a tender cake exterior only to discover a luscious molten chocolate center that oozes out seductively. This dessert is a showstopper and is surprisingly easy to make. Serve it warm with a scoop of vanilla ice cream for a truly divine experience.
Vegan Chocolate Cake: Calling all my vegan friends! Indulgence knows no bounds, and this vegan chocolate cake proves it. This recipe replaces traditional dairy and eggs with plant-based alternatives, yet it doesn't compromise on flavor or texture. With its moist crumb and rich chocolate taste, this cake is a delightful treat for everyone, regardless of dietary preferences.
Chocolate Zucchini Cake: Are you ready to embrace a surprising and scrumptious combination? Chocolate and zucchini may sound unconventional, but trust me, this cake will change your perspective. The zucchini adds moisture and a subtle vegetable undertone, perfectly complementing the deep chocolate flavor. Plus, it's a sneaky way to incorporate some veggies into your dessert!
Final Thoughts
There you have it, my dear readers—a delectable assortment of chocolate cake recipes that will make your heart skip a beat. From classic favorites to innovative creations, these recipes offer something for every chocolate lover out there. So, roll up your sleeves, gather your ingredients, and get ready to embark on a baking adventure that will leave you with a house filled with tantalizing aromas and smiles on the faces of your loved ones. Remember, the joy of chocolate cake lies not just in eating it but also in the joy of sharing it with others. Happy baking!
Related Posts
Check out our Chocolate Cake recipes on our blog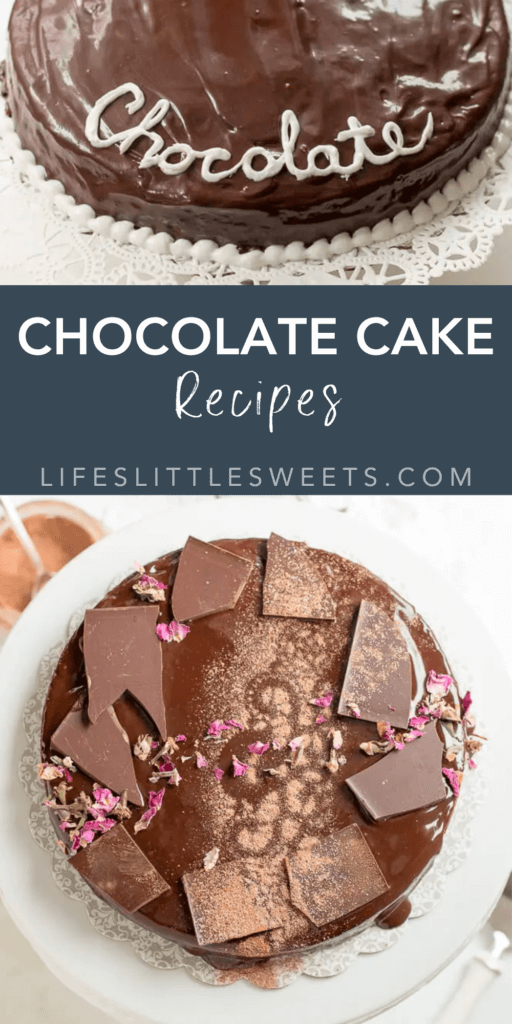 Latest Posts
Web Story
First published: 6/16/2023
Latest posts by Sara Maniez
(see all)