This thirst-quenching, sweet Watermelon Bowl is perfect for any Summer gathering or holiday. (1-ingredient, feeds a crowd!)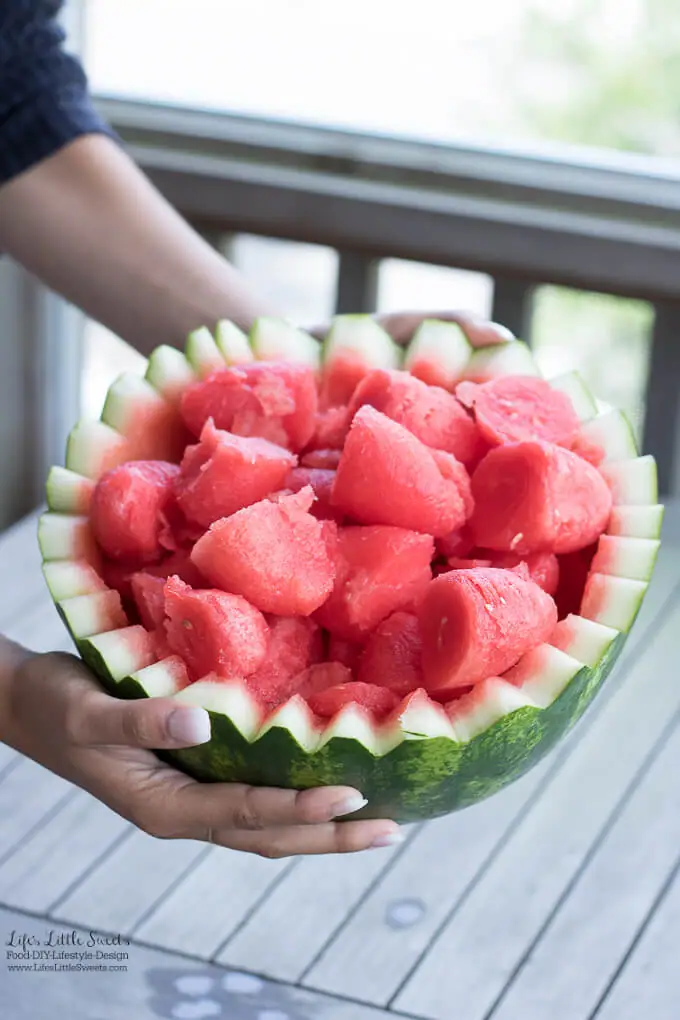 Watermelon Bowl
Hi Everyone! Looking for a healthy, Summer dessert or snack that also feeds a crowd, look no further because this Watermelon Bowl is perfect for those hot, humid Summer days.
This is a 1-ingredient, no fuss, no muss dessert idea. Special thanks to my husband, Eric for carving it up!
If you are looking for more watermelon recipes, check out Watermelon Lime Mint Salad and Watermelon Juice. Check out all of my watermelon recipes, here.
Special thanks to our cousin Lucile for being a hand model for these pictures 🙂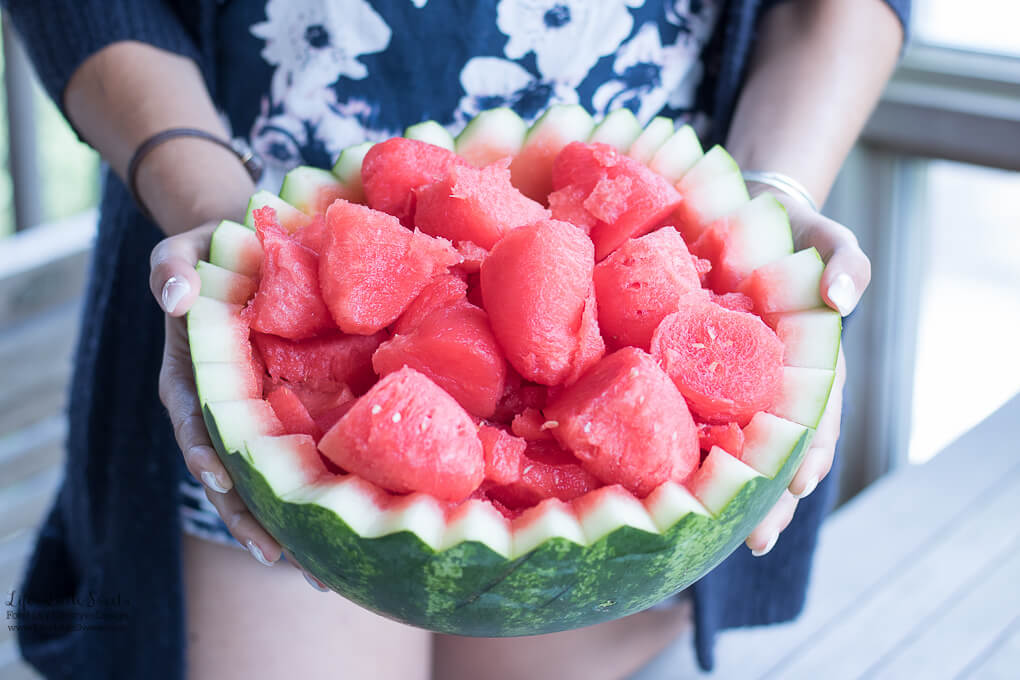 I know you will love this Watermelon Bowl!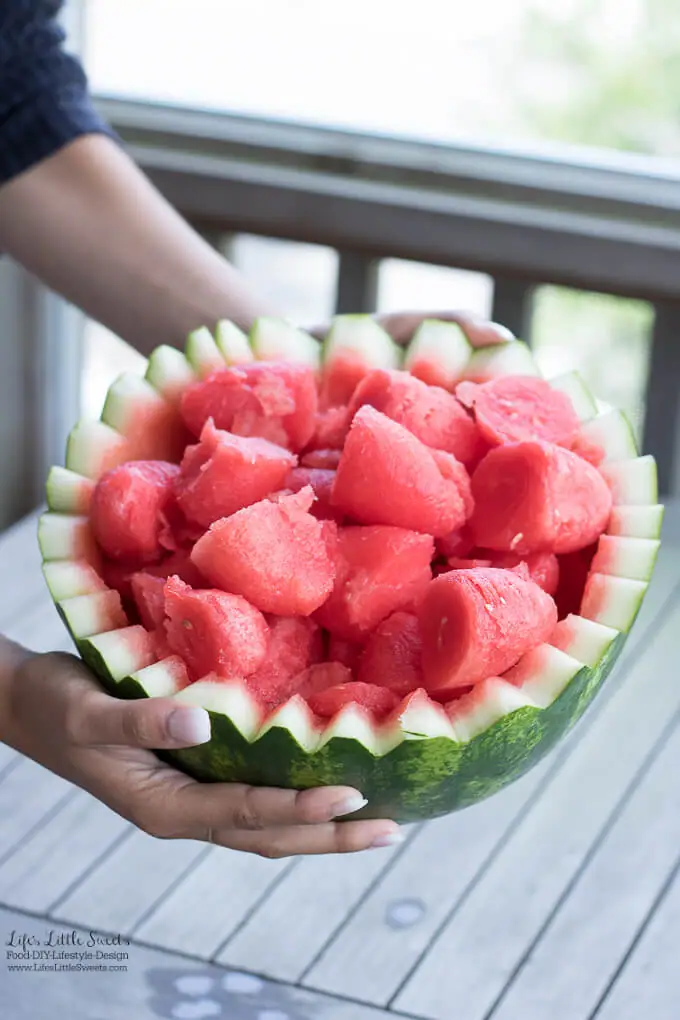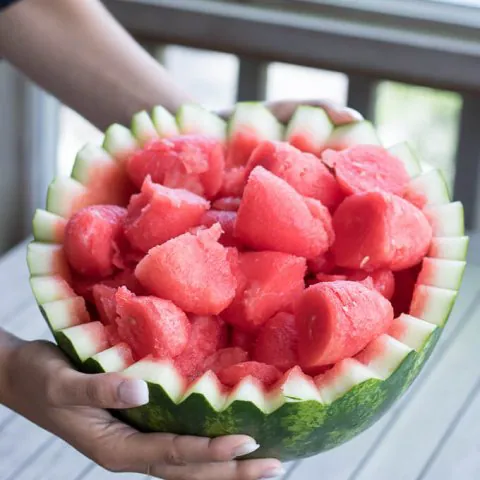 Watermelon Bowl
This thirst-quenching, sweet Watermelon Bowl is perfect for any Summer gathering or holiday. (1-ingredient, feeds a crowd!)
Ingredients
1 large seedless watermelon
Instructions
Cut watermelon in half. Using a melon baller or a large spoon, scoop out the watermelon into bite-sized portions into a bowl. When the watermelon is all scooped out, using a sharp knife, cut a saw tooth pattern around the edge of the watermelon. Return it to the rind. Serve and enjoy!
When would you served this Watermelon Bowl? Please let me know in the comments below! Best, ~Sara
Pin This! ⇓
Sara is an architectural designer turned work-at-home Mom.She lives in NJ with her husband, two kids under 5 and dog. She loves design, being creative and spending time with family and friends.She enjoys and shares baking, vegan, traditional & family recipes as well as DIY, lifestyle, organization and design ideas.
Latest posts by Sara Maniez (see all)