Lemon Rosemary Salmon is a bright, simple, savory and delicious Salmon recipe. (serves 4-6)
Lemon Rosemary Salmon
Hi Everyone, I love salmon recipes and this Lemon Rosemary Salmon is a perfect, Summer dinner. For this salmon recipe, I used Sockeye salmon which has a stronger flavor and is more lean. It also is more red in color.
You can check out more of my salmon recipes here. In the other posts I hve pointers and recommendations for choosing salmon.
This recipe is one of my "garden-inspired" recipes, you can see all of the garden-inspired recipes, here.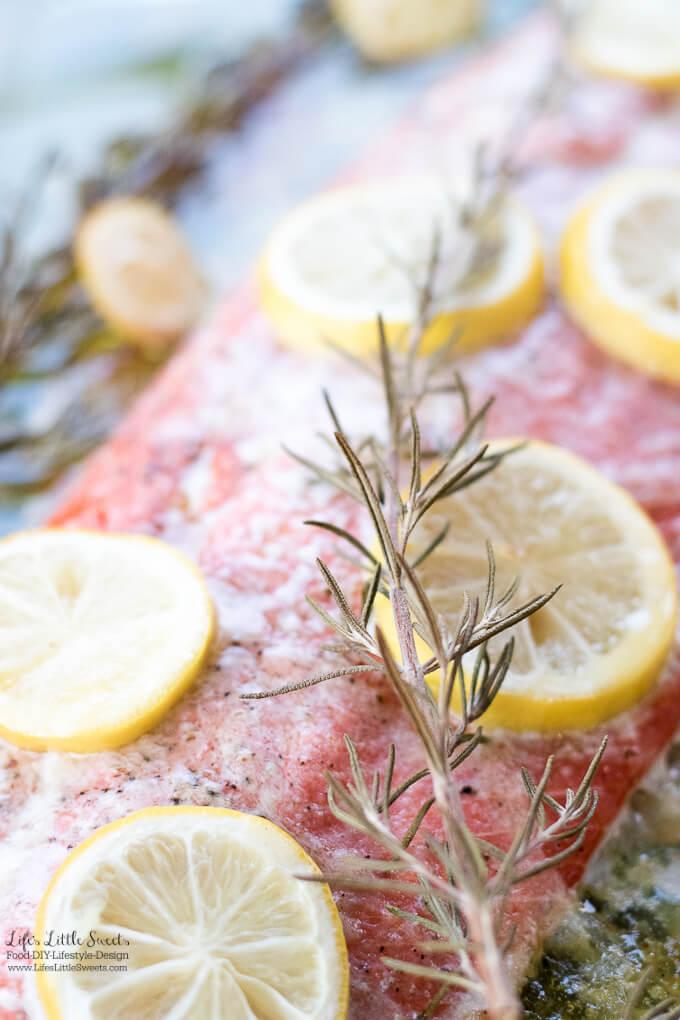 Below is a photo of the rosemary growing (very well!) at Eric's dad's beach house in LBI. I used this rosemary in this recipe.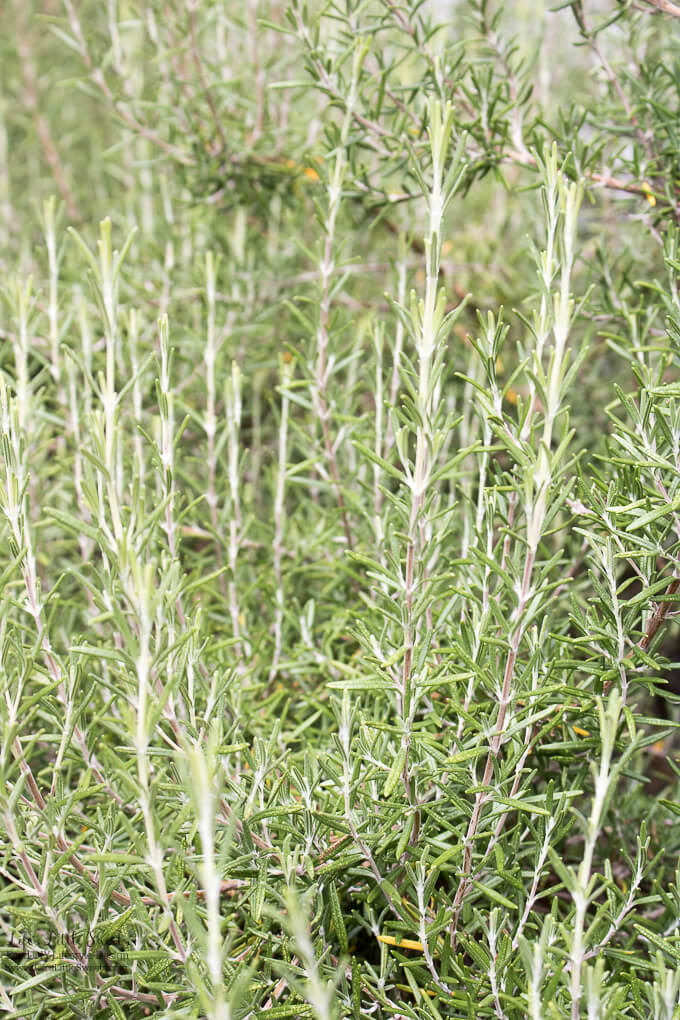 The key is to arrange the lemon and the butter on top of the salmon, so that as it baked the juices and butter flow over the salmon.
I love this Lemon Rosemary Salmon with basic butter rice or any one of my side dishes here on LLS. If you are looking for a side salad, check out these recipes here also on LLS.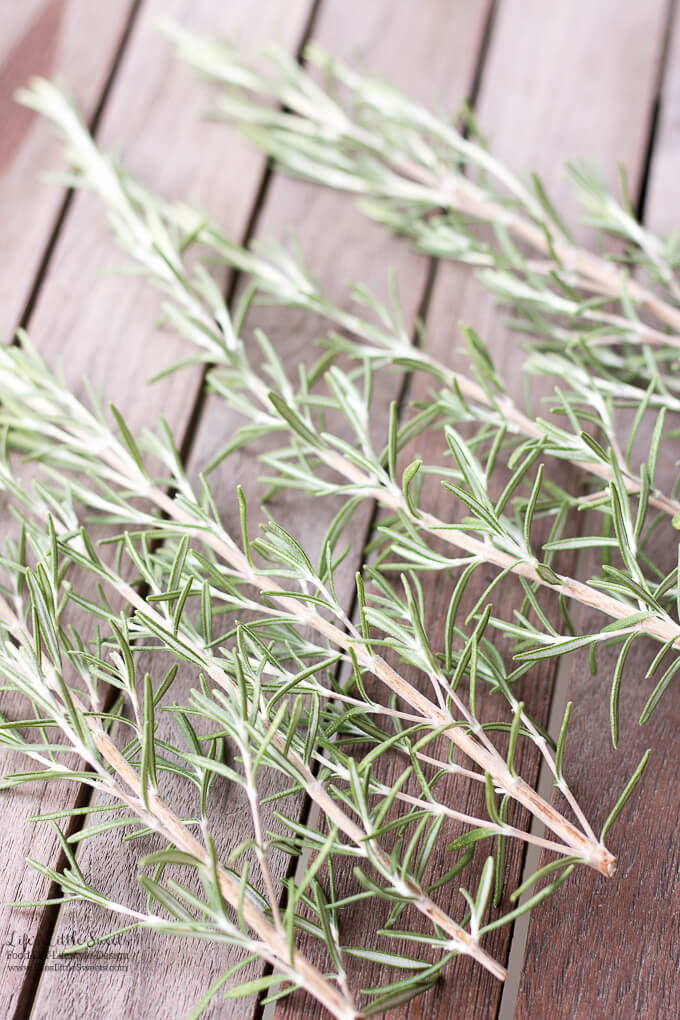 I know you will love this Lemon Rosemary Salmon recipe!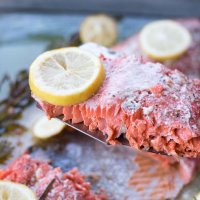 Lemon Rosemary Salmon
Prep Time: 10 minutes

Cook Time: 30 minutes

Total Time: 40 minutes

Lemon Rosemary Salmon is a bright, simple, savory and delicious Salmon recipe. (serves 4-6)
Ingredients
1.30 pounds Sockeye salmon, you can substitute the same amount another variety of salmon, I recommend organic and sustainable whenever possible
Lemon Rosemary Salmon Marinade
4-6 fresh rosemary sprigs
1/3 cup olive oil
1 lemon, sliced, plus more for serving
1 teaspoon Kosher salt
2-3 tablespoons unsalted butter, to dot the top before baking
1/2 teaspoon fresh ground black pepper or pepper medley, or to taste
1 teaspoon minced garlic, optional
Instructions
Lemon Rosemary Salmon Marinade
Prepare the marinade with all the ingredients and coat the entire piece(s) of salmon in the marinade. You can do this right in the dish that it will bake in. Cover and allow to marinade for at least 1 hour or overnight.
Preheat oven to 350 degrees F.
Arrange salmon with the lemon and butter on top so that when it bakes the lemon and butter coat the salmon.
When it's done serve with your favorite side dishes and enjoy!
Notes
To test for doneness, the salmon should flake apart in the thickest part and surest way to make sure its done is using a meat thermometer: 145 degrees F internal temperature.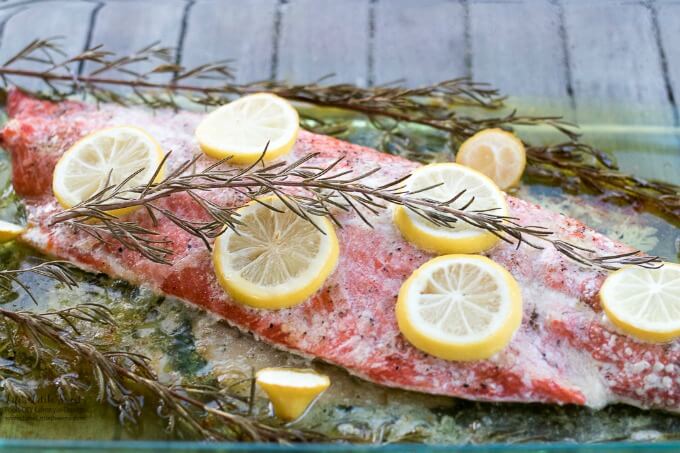 What side dishes would you serve with this Lemon Rosemary Salmon recipe? Please let me know in the comments below! Best, ~Sara
Pin This! ⇓
Sara is an architectural designer turned work-at-home Mom.She lives in NJ with her husband, two kids under 5 and dog. She loves design, being creative and spending time with family and friends.She enjoys and shares baking, vegan, traditional & family recipes as well as DIY, lifestyle, organization and design ideas.
Latest posts by Sara Maniez (see all)