Cranberry Lemon Blackberry Mocktail first appeared on SoFabFood.com #SoFabFood 
This Cranberry Lemon Blackberry Mocktail for SoFabFood is a perfect drink to welcome Spring!  Fresh, citrus-y and sweet, make this to welcome those warmer Spring days!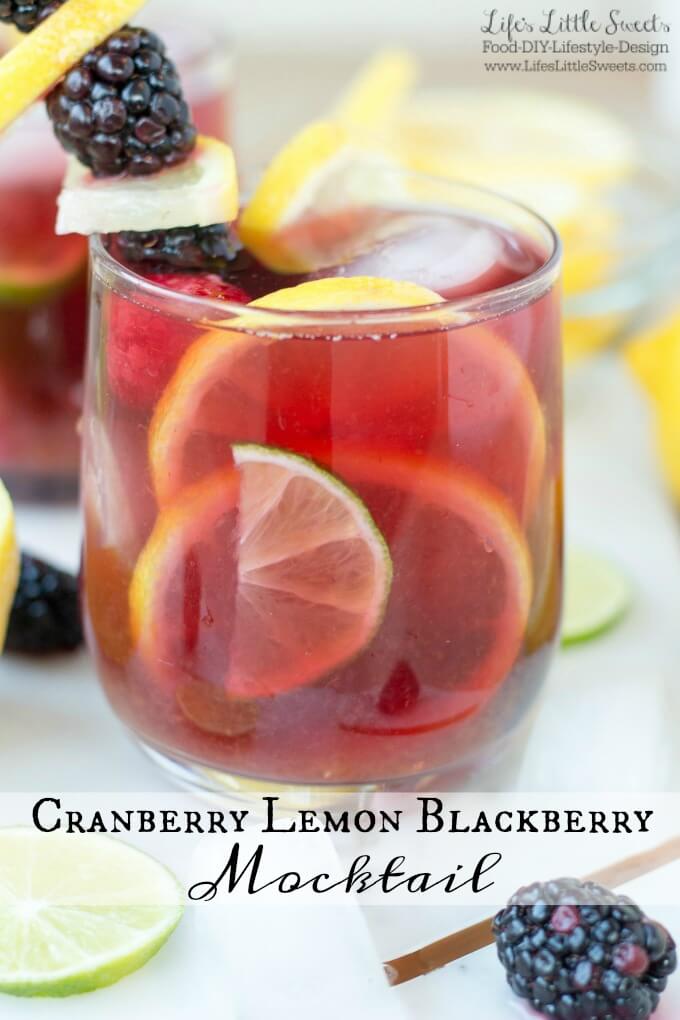 Cranberry Lemon Blackberry Mocktail for SoFabFood
Hello Sweethearts!  I hope everyone is doing well this February which is almost over by the way…wow, time really flies.
We have been having unseasonable warm weather in New Jersey this February which has me thinking of Springtime recipes and the Summer beyond.  It's really nice having a break from Winter and get some sunshine though it is a little strange this early!
Today, I am sharing a recent guest post, Cranberry Lemon Blackberry Mocktail for SoFabFood.  These drink recipes are so fun to do!
Quoting my own words on the SoFabFood post:
This Cranberry Lemon Blackberry Mocktail with cocktail option will brighten up your day with its sweet and tart flavors. Enjoy this fun and attractive mocktail recipe with slices of lemon, lime, and a decorative skewer of blackberries and lemon slices!
?You can get the whole recipe, more pictures and the full post on the SoFabFood.com website HERE
[bctt tweet="Cranberry Lemon Blackberry Mocktail for SoFabFood #SoFabFood #ad @SoFabFood" username="lifeslilsweets"]
See all my SoFabFood posts on LLS HERE
Be sure to sign up for the Life's Little Sweets e-mail newsletter for more updates and FREE recipes!
Want to know the Kitchen Tools we use? Check out the kitchen tools that I use in my Amazon aStore.
What's your favorite Springtime drink/mocktail? Please let me know in the comments below!  Best, ~Sara
Sara is an architectural designer turned work-at-home Mom.She lives in NJ with her husband, two kids under 5 and dog. She loves design, being creative and spending time with family and friends.She enjoys and shares baking, vegan, traditional & family recipes as well as DIY, lifestyle, organization and design ideas.
Latest posts by Sara Maniez (see all)