Estimated reading time: 4 minutes
Delicious and Easy After-School Snacks: Fueling Joy and Learning
Hey there, fellow foodies! We're diving into a topic that hits home for parents and kids alike: after-school snacks! As a busy parent myself, I know how crucial it is to have quick and satisfying treats ready for hungry little ones who return home with boundless energy and appetites. We'll explore the importance of after-school snacks and present a scrumptious selection of the best and easiest ones you can whip up in no time!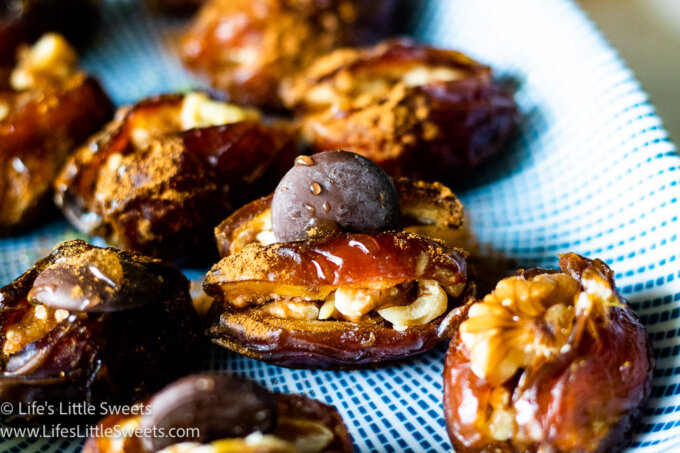 After School Snacks
The Importance of After-School Snacks
When the school bell rings, and the kids come home, their bodies and brains are in need of replenishment. After a long day of learning and playing, after-school snacks play a vital role in refueling energy levels and boosting concentration for homework or extracurricular activities. Moreover, snacks can be a fantastic opportunity to introduce healthy food choices and encourage a balanced diet.
Quick Tips for Wholesome After-School Snacks
Before we jump into the mouthwatering recipes, here are some quick tips to ensure your after-school snacks are nutritious and enjoyable:
Balance is Key: Aim for snacks that include a mix of carbohydrates, proteins, and healthy fats to keep kids satiated and energized until dinnertime.
Portion Control: Keep the portion sizes in check, as kids might have a tendency to overeat if given free rein.
Incorporate Fruits and Veggies: Sneak in some fresh fruits and veggies to provide essential vitamins and minerals while satisfying their taste buds.
Get Creative: Experiment with fun shapes and colorful presentations to make the snacks appealing and exciting.
Involve the Kids: Let the little ones join in on the preparation; it can be a bonding experience and also encourage them to eat what they've helped create.
Delightful and Easy After-School Snacks
Here's a handpicked selection of the best after-school snack recipe ideas that are not only easy to make but also sure to be a hit with your kids I also included links to actual recipes on our blog to try.
1. Apple Sandwiches
Spread a layer of peanut or almond butter between apple slices for a delightful and crunchy sandwich. You can also add a sprinkle of granola or chocolate chips for an extra treat.
2. Veggie Dippers with Hummus
Slice colorful veggies like carrots, cucumbers, and bell peppers into sticks and serve them with a side of creamy hummus (our hummus recipes, opens a new window). Kids will love the combination of textures and flavors.
3. Mini Pita Pizzas
Grab some mini pitas or whole wheat English muffins and let the kids top them with tomato sauce, shredded cheese, and their favorite veggies. Bake until the cheese melts, and you have mini pizzas ready to devour.
4. Yogurt Parfaits
Layer Greek yogurt with fresh berries, honey, and a sprinkle of granola for a protein-packed and refreshing parfait.
5. Frozen Banana Pops
Insert popsicle sticks into peeled bananas, dip them in melted chocolate or yogurt, and roll them in chopped nuts or coconut flakes. Freeze until firm, and voila – a delicious frozen treat!
6. Cheese and Crackers
Create a platter with an assortment of cheese cubes and whole-grain crackers. Add some grapes or cherry tomatoes for a burst of color and sweetness.
7. Peanut Butter Energy Bites
Mix peanut butter, oats, honey, and mini chocolate chips in a bowl. Form small balls, and refrigerate until firm – a perfect bite-sized snack.
Web Story
Related Posts
Latest Posts
Final Thoughts
With these delectable and easy after-school snack ideas, you'll be prepared to greet your little ones with smiles and nourishing treats. Remember, the time spent with your kids while preparing these snacks is just as precious as the snacks themselves. So, have fun, get creative, and enjoy the joyous moments of parenthood, one tasty snack at a time! Stay tuned for more exciting recipes and helpful tips here at Life's Little Sweets.
Remember to visit us for more culinary inspiration and family-friendly recipes! Until next time, happy snacking!
After School Snacks
Here's a list of after-school snack recipes on our blog!
First published: 7/30/2023
Latest posts by Sara Maniez
(see all)