Estimated reading time: 4 minutes
Looking for dinner inspiration? Our list of popular Dinner Ideas and Dinner Recipes is here to rescue your taste buds. From classic Spaghetti and Meatballs to exotic Chicken Tikka Masala, find a wide variety of top 100 dinner recipes in the US. Explore the options and get ready for a delicious meal tonight!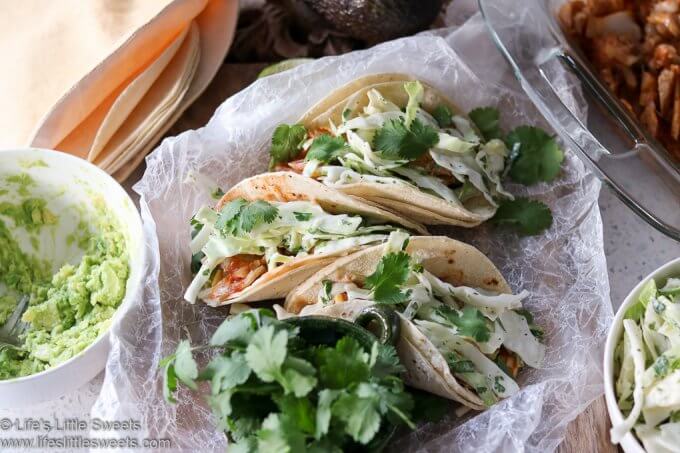 Table of contents
Dinner Ideas
Hi Everyone, are you stuck in a rut? We all need dinner ideas day after day, night after night, it never seems to end, right? If you have a family with mouths to feed other than your own who all might like something different, you might be in need of this list!
I've researched and compiled a list of popular dinner recipe ideas, popular in the United States.
We have some of these recipes (or similar) on our blog and I will link to those recipes in the list below. Please note that all links open in a new window.
Top 100 Dinner Recipes in the US
This list of popular Dinner Ideas and Dinner Recipes will give you dinner recipe inspiration – should you need it!
Spaghetti and meatballs
Lasagna
Chicken Alfredo
Grilled cheese sandwich: (AD) Grilled Cheese Ham Sandwich
Fried chicken: (AD) Crispy Fried Buttermilk Chicken Tenders
Meatloaf
Beef Stroganoff
Baked potato
Macaroni and cheese: Vegetarian Mac n Cheese, One-Pot Chili Mac and Cheese
Hamburger
Chicken parmesan
Pot roast: Garlic Herb Eye of the Round Roast
Stir-fry: Stir Fry Lettuce
Shepherd's pie: (AD) Easy Shepard's Pot Roast Pie
Fried rice
Pork chops
Goulash
Chicken and dumplings
Sloppy Joes
BBQ ribs
Baked ziti
Roast beef
Enchiladas
Beef and broccoli: Homemade Beef and Broccoli over Brown Rice
Jambalaya
Chicken fettuccine alfredo
Chicken pot pie
Shrimp scampi
Stuffed peppers: Stuffed Bell Peppers Recipe
French onion soup: Homemade French Onion Soup
Green bean casserole: Green Bean Casserole, (AD) Green Bean Turkey Casserole
Beef bourguignon
Pad Thai
Buffalo chicken wings
Tuna casserole: Tuna Noodle Casserole
Beef enchiladas
Chicken quesadilla
Gumbo
Chicken cacciatore
Philly cheesesteak
Salisbury steak
Chicken and rice casserole
Clam chowder
Baked Chicken: Chicken Recipes Collection
Chicken stir-fry
Ratatouille
Beef fajitas
Shrimp Alfredo
Chicken Teriyaki
Lobster bisque
Beef and noodles
Beef burritos
Shrimp scampi linguine
Beef tacos
Chicken tikka masala
Sweet and sour chicken
Quiche Lorraine: Quiche Lorraine Recipe
Baked salmon: Fresh Herb Baked Salmon, Dill Dijon Garlic Baked Salmon, Baked Dijon Lemon Caper Salmon Dinner, Lemon Rosemary Salmon
Beef kebabs
Chicken fried rice
Beef and vegetable stir-fry
Chicken Katsu
BBQ Chicken
Chicken and broccoli alfredo
Grilled salmon: Salmon Recipes Collection
Stuffed mushrooms
Chicken Marsala
Lobster roll
Chicken and mushroom risotto
Chicken Carbonara
Roasted turkey
Beef and broccoli stir-fry
Shrimp Tacos
Chicken gyro
Beef stir-fry with vegetables
Chicken shawarma
Lobster mac and cheese: Lobster Macaroni and Cheese
Shrimp scampi pasta
Chicken shish kebab
Shrimp and grits
Lobster tail
Shrimp gumbo
Shrimp etouffee
Chicken fajitas
Baked ham: Baked Ham
Beef tenderloin
Chicken korma
Grilled steak
Grilled chicken
Broiled Salmon: Salmon Recipes Collection
Fish and chips
Crab cakes
Sushi rolls: Sushi Maki Rolls
Shrimp and vegetable stir-fry
Chicken burritos
What are some of your favorite dinner ideas? Did you see them on the list? Let me know in the comments below and thank you for reading and following along!
Web Story
Related Posts
Latest Posts
First published: 10/28/2023
Latest posts by Sara Maniez
(see all)