This post is sponsored by Primo® Water, all opinions are 100% my own.
How To Set Up a Primo Water Dispenser – Here is a full tutorial on how we set up our family's Primo water dispenser and why we chose this water dispenser for our family.
Estimated reading time: 9 minutes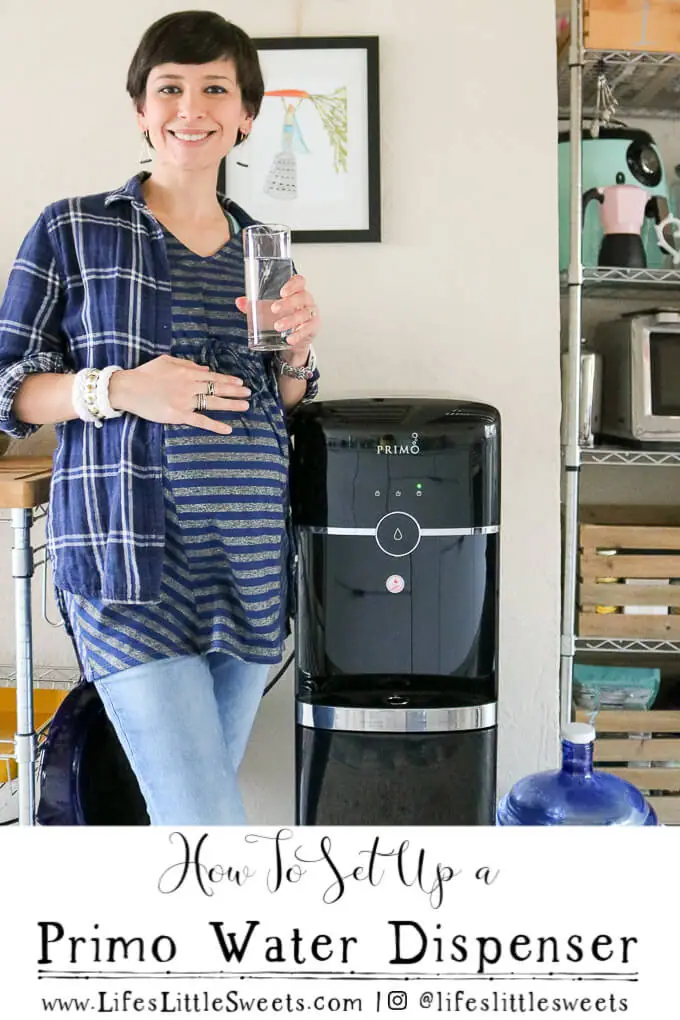 How To Set Up a Primo Water Dispenser
Hi Everyone, I am excited and proud to talk to you about our new Primo water dispenser!
Making sure my family has access to the best drinking water and staying well hydrated is my paramount concern. I have a 5 year old daughter, a 2 1/2 year old son and I am pregnant with my 3rd child. I need to make sure my children and I, as a pregnant woman and mother have access to high quality water.
Also, my husband loves to exercise, namely running and cycling, and I feel with his focus on health, he needs access to the best drinking water too!
I was introducing him to the Primo water dispenser after he got home from work and he said, "Wow, you're really proud of it, aren't you?" I said, "Yes, yes, I am! I am really glad we have this for our family."
How to Fill Your Primo Water
Before I get into our background story of how we got here, I want to just start off by showing you how easy it is to refill the 5-gallon Primo water bottles.
Find Water Refill Stations
I found many locations near me when I looked for refill stations by zip code online,
HERE
.
Our Story and Path to the Primo Water Dispenser
In the Fall, we found out in a letter to our family, that the water in my daughter's school had tested positive for PFAS chemicals. The school has since put in filters where water is accessed by students and they are installing a whole new filtration system for the school. I know of 3 other properties on my road and in our area that have elevated levels of PFAS, lead and other harmful contaminants.
This was an alarm bell for me. I didn't want to put my head in the sand and later down the road, unexpectedly have bad news about our health! I wanted to take control of the drinking water we are ingesting into our bodies – so I did!
Are PFAS Dangerous?
According to hdph.Harvard.edu:
A recent review from the U.S. Centers for Disease Control and Prevention (CDC) outlines a host of health effects associated with PFAS exposure, including cancer, liver damage, decreased fertility, and increased risk of asthma and thyroid disease. (Source)
I am also looking at water testing (which can get costly) and home water filters, in the meantime, while continuing my research, my Primo water dispenser gives me peace of mind that I need right now.
Why Did We Get a Primo Water Dispenser?
Now that you know our story, I want to tell you about the Primo water dispenser and why we decided to go with it.
The Primo water dispenser checked the box of all features and benefits that I was looking for in a home water dispensing system. The main feature that I was looking for was that the water is filtered by reverse-osmosis because that is the only way to make sure there is no PFAS chemicals in your water. The charcoal water filters that I had been using to filter our well water would have done absolutely nothing for that chemical!
What is Reverse-Osmosis?
According to Wikipedia:
Reverse osmosis is a water purification process that uses a partially permeable membrane to remove ions, unwanted molecules and larger particles from drinking water.
Primo water quality levels for Lead, Cyanide, Mercury, Arsenic, Ethylbenzene and Fluoride are "not detected, absent or present at testing method detection level" (as quoted from PrimoWater.com). I also feel good knowing the water we are getting is free of harmful levels of bacteria, parasites and heavy metals. I encourage you to check out the information on the Primo Water website (links at bottom of the page).
I chose the "Smart Touch Bottom Loading Water Dispenser." I like that I do not have to lift the 5-gallon bottles to load it and it comes with a child-safety lock feature (so important in our household!). There's an option for hot, cool and cold water. It has a sleek, modern and clean design that fits in perfectly with our home. Since we have had it, I also notice that it's very quiet.
Our Primo water dispenser in our home
If you have a Primo water dispenser or are planning to get one, I would love to know which one would best suit your family (You can see all the water dispensers, HERE), let me know in the comments below! Thank you for reading and following along!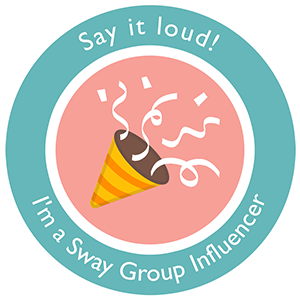 This post is sponsored by Primo® Water, all opinions are 100% my own.
Latest Posts
How To Set Up a Primo Water Dispenser
Yield:
1 Primo Water dispenser
Here is a full tutorial on how we set up our family's Primo Water dispenser and why we chose this water system for our family.
Materials
1 Primo Water Dispenser
1 (5 gallon) Primo Water Bottle
Instructions
Refer to the instructions that your specific Primo Water dispenser came with.
Place your dispenser on a level floor kitchen floor surface inside your home (make sure to NOT plug in the power cord until instructed).
Make sure the back your dispenser is 4 inches from the wall.
Clean the probe with a damp cloth and dish soap (*You can visit PrimoWater.com for detailed cleaning instructions) Place the probe on the hanger inside the door to keep it clean while loading the water dispenser.
Get a 5-gallon Primo Water bottle and remove the cap, insert the probe into the bottle and make sure it is securely on the bottle opening.
Slide the bottle into the Primo Water Dispenser cabinet.
Plug the water dispenser into a ground fault circuit interrupting outlet (GFCI). The water will begin to pump water into the hot and cold reservoirs.
Turn on the desired functions in the back of the dispenser by flipping the switch on/off.
When the water stops filling the internal reservoirs, fill and dispense of 1 quart of water (about 2 pint glasses) from the cold, cool and hot water spouts.
In 1 hour, your water will be fully chilled or hot in 12 minutes.
Don't forget, you can register your Primo Water Dispenser at PrimoWater.com to activate your warranty (runs for 1 year from date of purchase)
Notes
I have the "SMART TOUCH DELUXE BOTTOM LOADING WATER DISPENSER"
Latest posts by Sara Maniez
(see all)