Tuscan Kitchen & Market in Portsmouth, NH: a restaurant review and experience. (19 photos!)
Estimated reading time: 7 minutes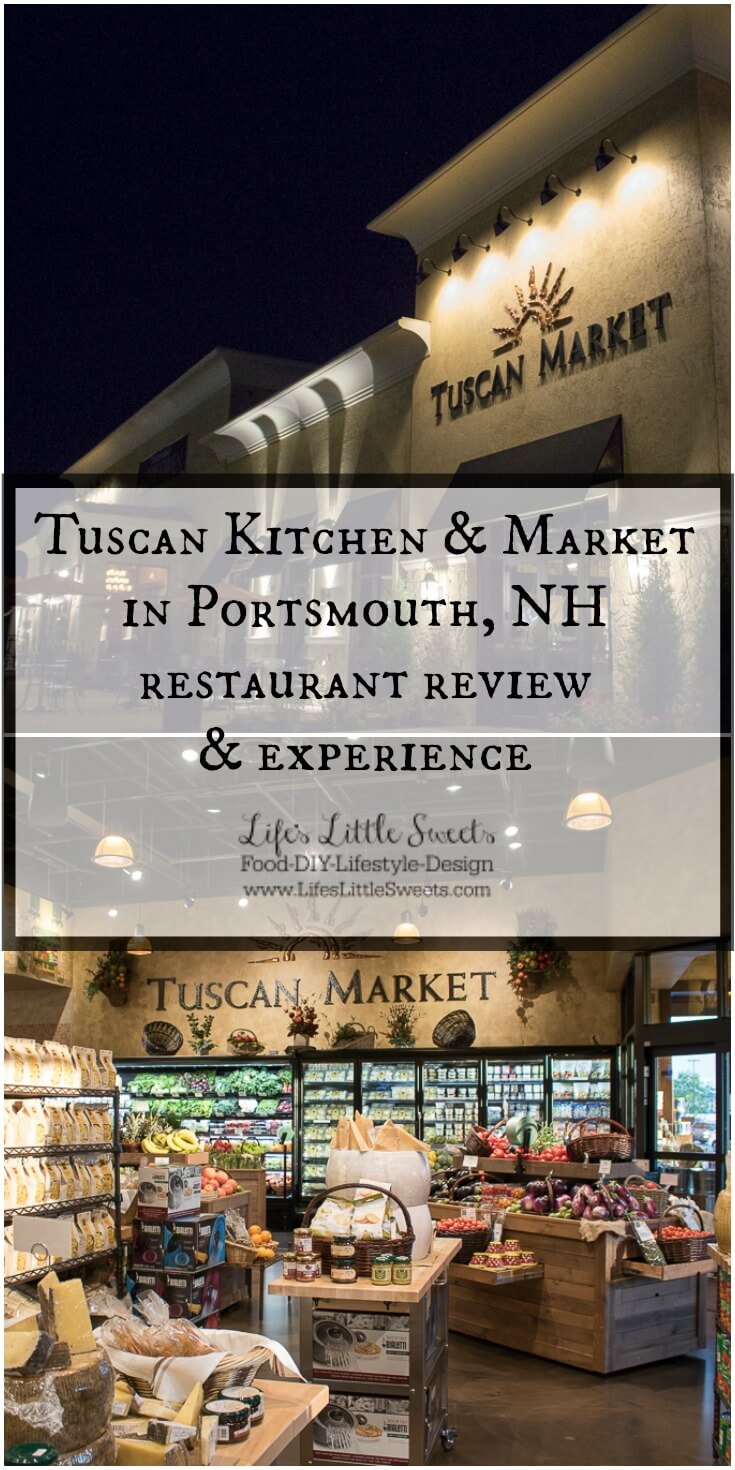 Table of contents
Tuscan Kitchen & Market in Portsmouth, NH
Hi Everyone!
I recently went to Tuscan Kitchen & Market in Portsmouth, NH for my father's birthday family dinner.
We had a great time and I want to share about the food we had and some photos.
I had never been there before and since this is a food blog, I thought it would be nice to include a restaurant review, the first one actually and let my readers in on the experience 🙂
Just to catch up, at the time of my writing this post, I am visiting my family in the Seacoast New Hampshire area.
I am now including content on Life's Little Sweets that is reflective of the places I travel.
When I travel, of course, I am always looking for yummy food to partake of so I think that ties in perfectly with this food blog.
Here are the photos from the evening with my family, I'll include some commentary between the photos:
My parents got coffees with their dessert which were made to order and they enjoyed the coffee very much.
Overall, we had a wonderful time at the restaurant.
We were a large group and we had plenty of space and time to order and enjoy our dinner and dessert.
Have you been to Tuscan Kitchen & Market in Portsmouth, NH? Tell me about your experience, please let me know in the comments below!
Latest Posts
Latest posts by Sara Maniez
(see all)