2nd Stitch Fix Unboxing – Check out what is in my 2nd Stitch Fix box! (video)
Estimated reading time: 3 minutes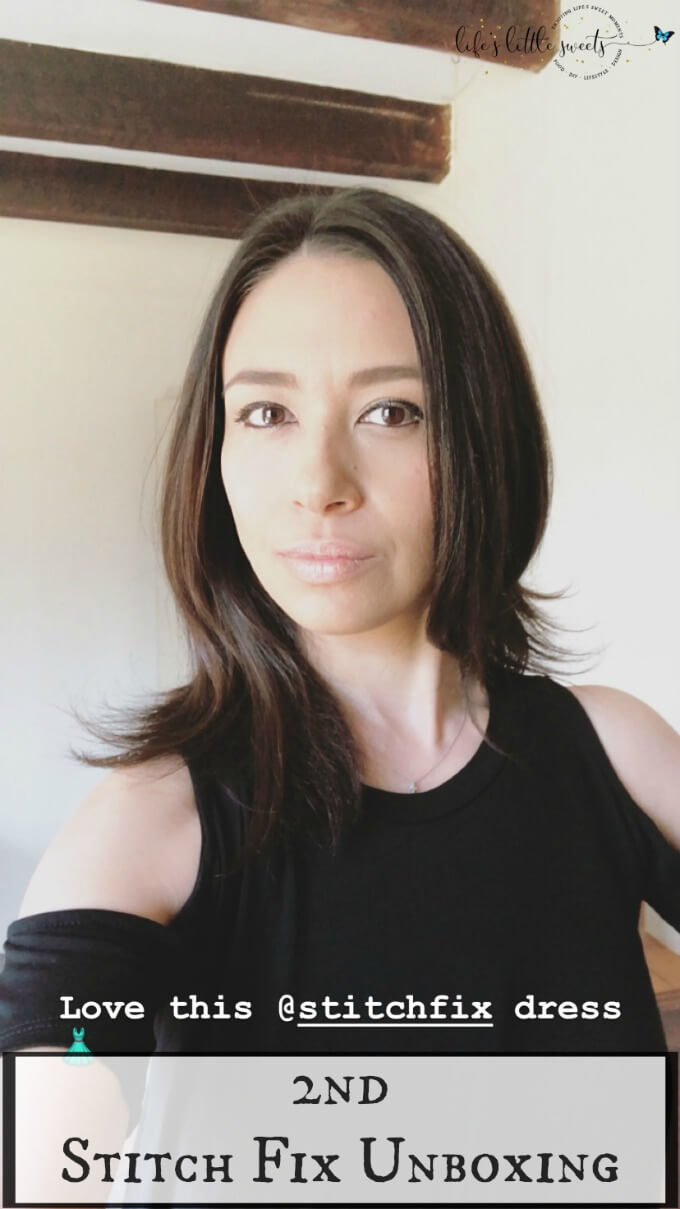 2nd Stitch Fix Unboxing
Hi Everyone, the above picture is me saying to myself, "Dang, girl, not bad for 36!" Nothing like a little black dress with cutout shoulders to bring out some confidence…
I decided to share my 2nd Stitch Fix Unboxing with you guys since a lot of people seems to enjoy the first one.
Just to recap, I am giving Stitch Fix a try to refresh my wardrobe.
I generally like to keep things minimalist, but I have been wearing the same clothes over and over again since I gave birth to my son and I just need to find my style again and change things up!
I am actually totally fine with wearing the same things, having favorite pieces and uniform dresses – until one feels drab and bored, so I got to that point, I still have favorite hoodies, yoga pants, shoes but I just want to mix it up a bit.
Before you watch the video, just letting you know, I was a little worried in the video because my daughter almost knocked over the tripod with my iPhone on it.
That's the beauty of doing a YouTube Live Stream, anything can happen!
Make sure to follow me there and turn your notifications on, if you want to see videos when I post or stream them.
What I sent back
I kept the outfit that I'm wearing in the video and I sent back the printed Kimono shirt as well as the green cowl neck shirt.
I thought I liked the green shirt at first but I wasn't sure the cowl neck looked flattering on me.
I think I am a tough and picky customer.
I noticed each of these boxes, I've had different stylists.
I wonder if they are switching because I don't buy everything in the box!
I like it
I do love the service and this whole process has been fun.
It's like a getting a whole new perspective on what to wear and I think it's an eye-opening and learning process.
Want to see what's in my 3rd Stitch Fix box? Let me know in the comments below here or on YouTube.
If you decide to use Stitch Fix, you can use my Stitch Fix Referral Link, if you want (I would get $25 credit and you would get a $20 styling fee waived), here.
Latest Recipes and Posts
Latest posts by Sara Maniez
(see all)