This shop has been compensated by Collective Bias, Inc. and its advertiser. All opinions are mine alone. #EssentialVitamins #CollectiveBias
Get Your Mommy Mojo Back After Having A Baby! I share my 6 tips and share my personal experience after having a baby. I also share how Centrum® Vitamints and Centrum® MultiGummies help me maintain my Mommy Mojo. Check out a video below on Walgreens' partnership with Vitamin Angels too!
Estimated reading time: 10 minutes
Let's start with the definition of "mojo" from Merriam-Webster
mojo
noun, mo·jo \ˈmō-(ˌ)jō\
Simple Definition of mojo:
: a power that may seem magical and that allows someone to be very effective, successful, etc.
Get Your Mommy Mojo Back After Having A Baby
Hi Everyone, at the time of this post, it's 25 months (i.e. 2+ years for those of you that do not think in months since I had my daughter.
M. is my first child and the experience of having her has been the most transformative experience in my life to date.
It has far surpassed any big moments I have had that I can think of to possibly compare to – like getting into college, moving out on my own, graduating from college, getting my first job offer out of college, getting engaged and getting married, etc. (It's funny how those other significant events, now pale in comparison!)
During this time after having her, I have meditated on what has kept me centered, renewed my sense of self, and kept my "mommy mojo" intact and grow stronger.
1. Stay Socially Connected
In those early days after having a baby, it is a special, magical time and the post-partum time can also be lonely.
There are so many groups that I connected with and have maintained friendships through them.
Sometimes, a group might not work out or you just can not get to all of them but stick with going to meet-ups, play dates, etc. and you will find worthwhile friendships and will share good times with other parents and their babies/kids.
It is so great to see all the kids grow up together, really, it is very sweet.
Here are some suggestions of ways to stay socially connected:
Join mother's groups - often they are at or in conjunction with the hospital where you gave birth (if you gave birth in a hospital)
Mom/parent FB support groups
Join a babywearing group
Spend time with friends and family
Utilize your local library, there are usually many activities for babies/children
Reconnect with good friends that you have not talked to in awhile and tell them about your new milestone of having a baby!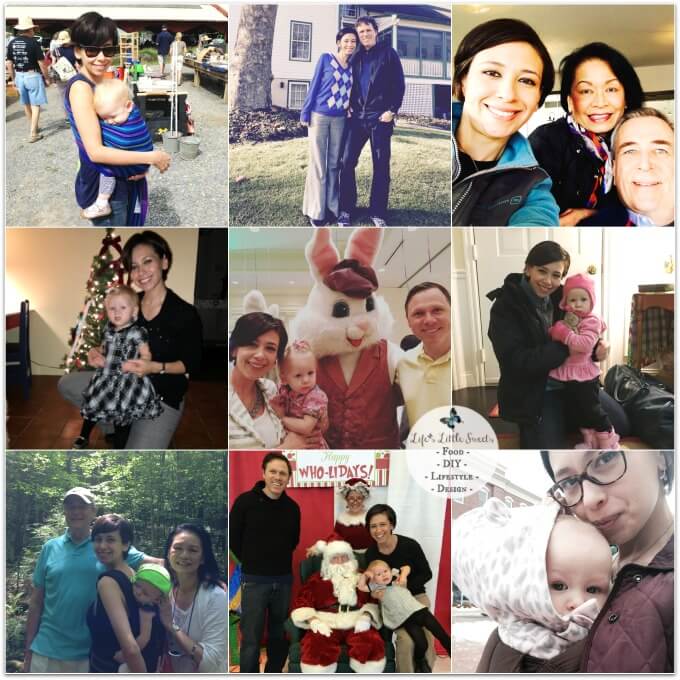 2. Keep Moving
It is easy to become lethargic and housebound after having a child.
Somehow grocery shopping and errands can become monumental tasks.
Television and streaming services are so attractive for binge-watching entertainment.
I suggest doing everything in moderation.
It's important to get out of the house and MOVE.
The first winter, after I had my baby, I developed back problems, and looking back, it was from not being active enough.
I suggest tracking your daily steps with a smart device or pedometer.
This is a good idea and something that really helped me get into a routine of moving throughout the day - even when my baby's/toddler's routine changes (oh, and it will! Hello sleep regression!).
3. Get out into Nature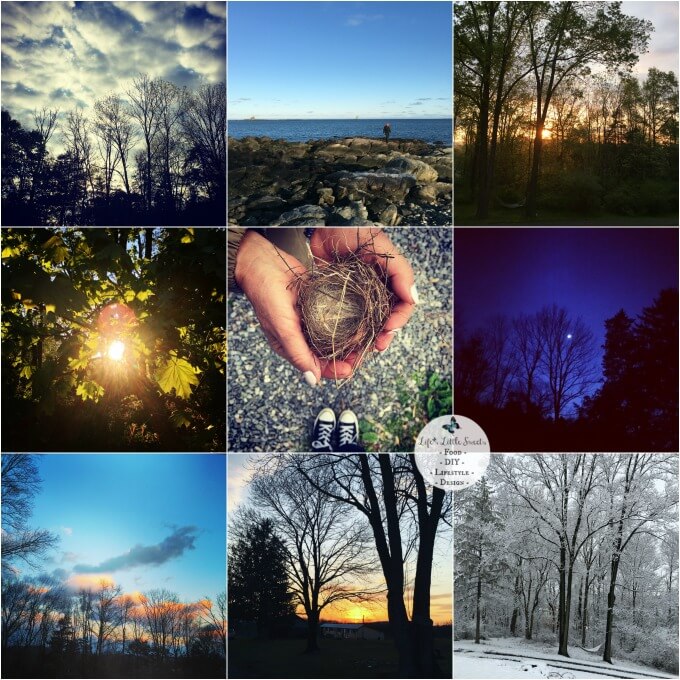 Being near nature restores the mind, body and soul.
Walking and hiking are 2 of my favorite ways to get exercise because I love the meditative quality of those activities and how it requires you to be in the moment.
I also like to baby or toddler wear while walking or hiking because it adds an extra layer of strength training as well as being a fun activity for the whole family.
If you are a runner, jogging with a jogging stroller is a great idea better yet, involve family, friends and other moms to go with you.
When you make exercise a social activity, it's even better!
There are so many "Mommy and Me" classes too, a few months ago I went to an awesome Mommy and Me yoga class taught by my mother-in-law, Linda Lara.
4. Pay Attention to What You Eat
I am not saying diet, actually, I am not a fan of diets.
It's important to have a mind for what you are eating, be aware and cognizant, and adjust accordingly.
After having a baby, the body goes through incredible changes, so what you eat might need to change too.
I enjoy protein smoothies with fresh fruit, veggies like the one above or you can try my recipe for Citrus Honey Ginger Tea.
Everyone's body is different and has different nutritional needs and sometimes you just need to treat yourself too 🙂
5. Pamper Yourself
Ideally, you want to feel solid as a person from the inside out but when you have a baby, everything can get thrown out of wack, hormones, diet, routine - you name it.
Once and a while, I go get a manicure, a pedicure, or a massage - just something to press the "reset" button when feeling like a hot mess.
I personally, try not to be dependent on outward things to make me feel better but it sure does help sometimes!
I also like having just plain, short, bare nails too (see photo below).
Pampering yourself can also mean sleeping in later, meditation, cooking, watching your favorite show or movie, doing a crafty art project - whatever it is that helps you feel relaxed and calm and that is different for everybody.
Pampering yourself also means getting enough rest every night - don't forget that!
Sleep deprivation is the worst thing and avoid it at all costs.
I know it's hard to let yourself rest sometimes, but the saying "sleep when the baby sleeps" is sage advice.
I keep a bottle of Centrum® Vitamints (raspberry flavor) in my bag because feeling fresh while getting nutrients - even when I am rushing around - is a win/win.
Just letting you know, Centrum® Vitamints are NEW! They are available at Walgreens.
I always go to Walgreens to get pictures made (especially for gifts and those special baby milestones) the pharmacy section is only about 20 steps over from the picture area, so I can accomplish 2 things at once!
6. Get the Nutrition You Need
I have always taken daily vitamins my whole life and love Centrum® MultiGummies - they are so easy to take!
In the past, I have felt nauseated when taking vitamins (especially when I was pregnant!), and these just taste like fruit juice which makes taking vitamins much more pleasant!
Below is a photo collage showing where you can find Centrum® Vitamints and Centrum® MultiGummies at Walgreens, near the pharmacy area.
Walgreens has a partnership with Vitamin Angels - Walgreens will make a donation to Vitamin Angels with every Vitamin purchase.
I have included a video below to learn more about this partnership.
The key really is to routinely maintain yourself, keep doing what you love and what inspires you and you will hit your stride as a mom/parent and person.
Remember, everyone is different, show yourself and loved ones kindness and compassion and only you know what is best for you!
A Special Thank You to Centrum® for sponsoring this post and having me share my post-partum tips and experience!

*These statements have not been evaluated by the food and drug administration. This product is not intended to diagnose, treat, cure or prevent any disease
How did you get your "Mommy Mojo" back after having a baby?
Please let me know in the comments below!
Latest Posts
Check out our Recipe & DIY indexes, visit our Home page to view our latest posts & categories, visit our Blog page to see our posts in consecutive order and, our Shop to see our favorite kitchen tools!
Thank you for reading and following along!
Latest posts by Sara Maniez
(see all)