Spring Garden Update Week of 5.22.2017 (58 photos!)
Estimated reading time: 18 minutes
Spring Garden Update Week of 5.22.2017
Hi Everyone, the first day of Summer this year is June 21st and we are getting ready by setting up our garden and populating it with our favorite herbs and vegetables.
We still have a long ways to go but the garden is well on its way.
Not bad, considering we set it up from scratch this year.
Did you see my 2017 Garden Goals post?
That's a good primer for this post and outlined a start for the garden.
These photos are in no particular order, although towards the end of the post, the progress of the garden is more finished. All of them are from the past week.
A future berry patch?
Things have evolved and now that we have several herbs and some vegetables, I am already dreaming about a berry patch area but I think we would need to till more earth to make more space for that.
For berries,  I would like to do strawberries, blueberries, raspberries…all the usual suspects.
I love berries and cooking with them, so it would be great to grow our own.
The need for more vegetable plants
I show pictures of the vegetable plants that I have purchased to date but I need to get more to fill the raised-bed where all the veggies will be.
Plenty of herbs!
I have planted (with my daughter), many types of herbs, as you will see in the photos.
I realize that they will need to mature a little before I pick them for cooking.
I may add more herbs later on and will share that in future updates.
I LOVE rosemary and I use it quite a bit when I cook, especially for chicken and potatoes.
The above variety is supposed to be great for making skewers when it matures.
Fresh chamomile tea is the best! I used to grow this at our old house.
The flowers are beautiful too.
I got several "mint"-type plants for the garden.
They smell so nice and I can also make fresh tea from them.
Bay leaves are amazing to cook with, I love using them with meat, stews and soup.
I got 2 garden thyme plants because I love this herb so much.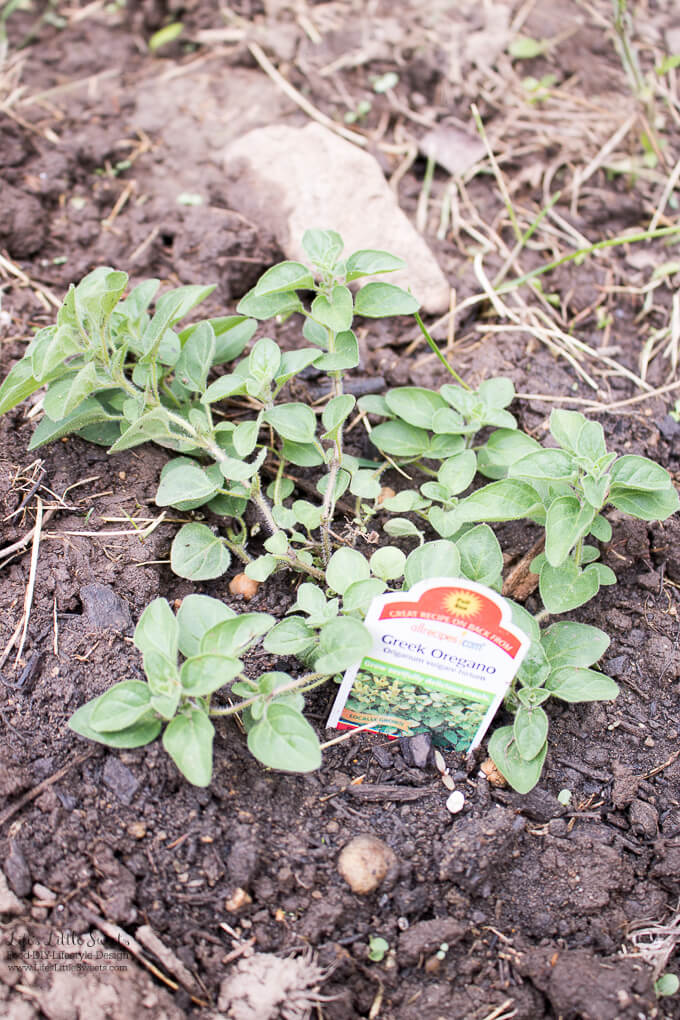 I can't wait to try these herbs in my cooking and you will definitely be seeing them show up in recipes here on the blog.
I found this "Bronze Fennel" plant at Rutgers Landscape (more picture of Rutgers Landscape below!) and I had never seen this variety before.
Just the other day, my daughter Margo and I planted some fennel seeds that we got from Eric's Dad, Michel's fennel plant along with many other seeds too.
I know it's late to be starting seeds but I thought it would be fun to do with my daughter and give her the opportunity and learning experience to grow plants from seed.
This Variegated Sage plant is a variety of sage that I hadn't seen before either.
I was looking for just a common variety of sage but they had this and I thought why not try it out.
What garden is complete without chives?
I would also like to grow garlic too.
This is a "Mojito" variety of mint (above).
I bought a couple of child-size chairs at Lowe's for the garden.
We still need to fence in the entire garden. I bought metal posts and we have deer net and wood posts for the corners that we can use.
This post may contain affiliate links which won't change your price but will share some commission.
My daughter and I had a great time putting this cedar raised-garden bed (Greenes 4 Ft. X 8 Ft. X 10.5 In. Cedar Raised Garden Bed) together which I got from Amazon Prime.
I can see getting more of these raised-garden beds but I want to fill this one up first.
At Rutgers Landscape Nursery
I have been to Rutgers Landscape nursery twice now and it's a fun place to visit as well as shop for plants and garden supplies.
I love this sand pit for children below.
They have great food at their cafe.
We ordered 2 yards of a top soil/peat mixture that they recommended for raised- garden beds.
Planting Seeds
My daughter and I planted seeds as a fun activity together this Memorial Day weekend.
I got this fun seed tin at Target for only $5, earlier this Spring.
I used it to organize all my seeds that I've collected over the years.
We still need dill and parsley and I would like heirloom tomatoes too.
Seeds we planted
lemon basil
cilantro
fennel
snap peas
green beans
Asian bitter melon
cucumber
zucchini
Special thanks to Eric's dad, Michel, for snapping these photos of Margo and I.
It's been a fun, learning experience doing this garden with my daughter.
Special thanks to my husband Eric for clearing the area for the garden and helping to move the soil that was delivered to the raised garden bed.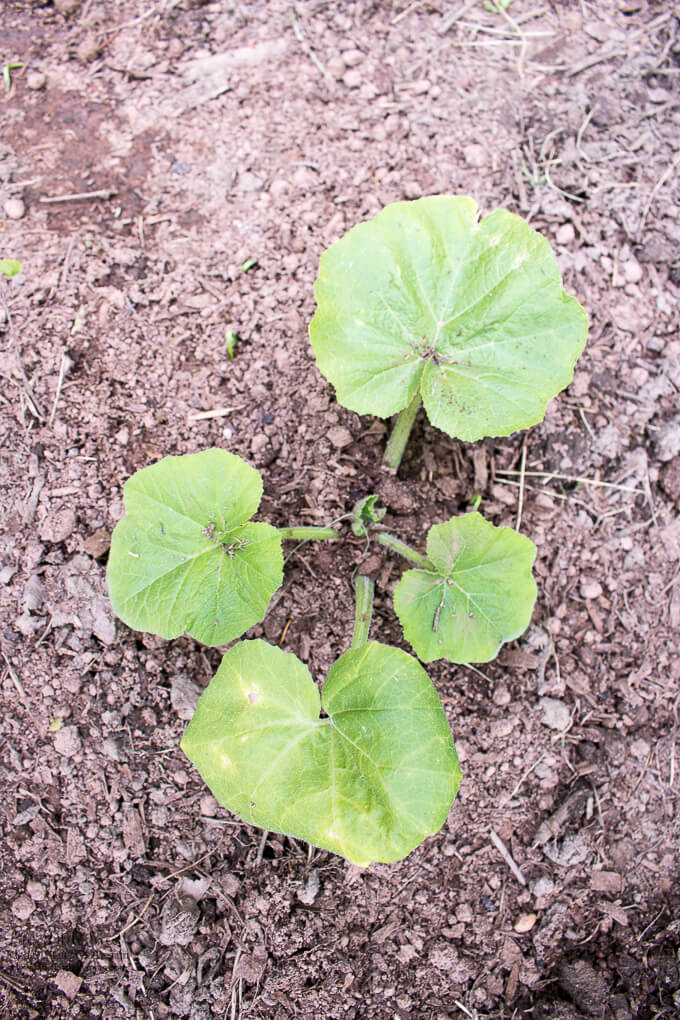 These squash plants grew from seed and I transplanted them to the garden. It will be interesting to see what they grow into
I planted 4 basil plants that we got from Eric's sister.
Below is a picture of how the garden looks now with the new soil spread around the herbs.
The garden has been a great place for us to hang out in and get some time outdoors.
Our dog Chloe (below) explores the garden.
We have other flowering plants coming up around the yard too.
Thank you for reading along and checking out our Spring Garden Update Week of 5.22.2017!
What are you doing in your garden this Summer? Please let me know in the comments below!
Latest Posts
Latest posts by Sara Maniez
(see all)