Favorite Recipes For When You Are Sick Collection – It's cold and flu season and here are some soothing recipes to have –  just in case you need them. Check out the recipe collection below!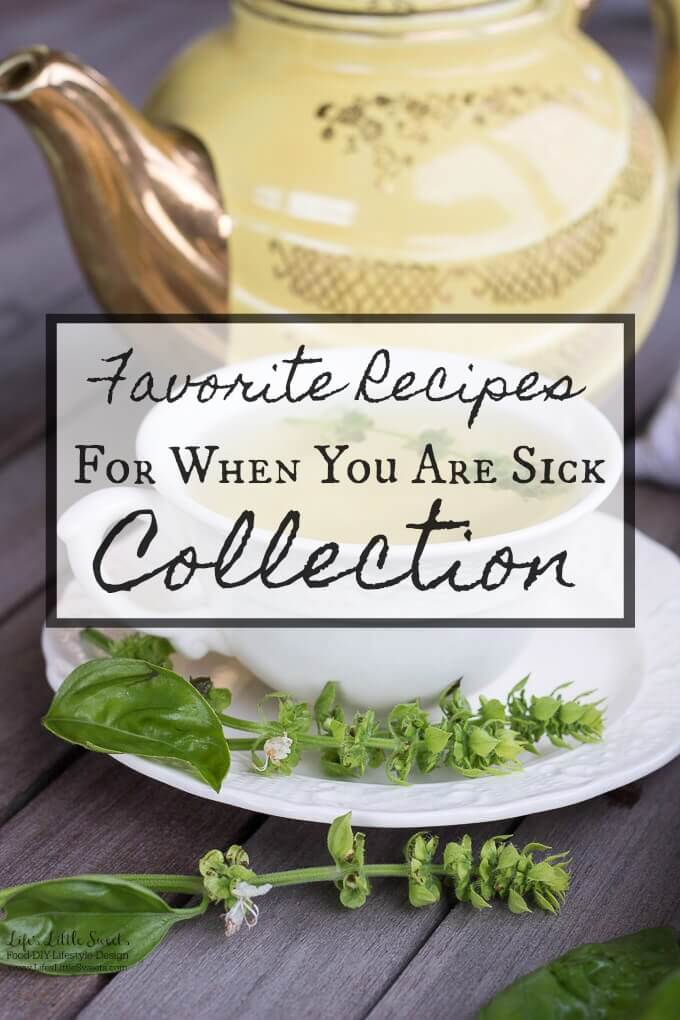 Favorite Recipes For When You Are Sick Collection
Hi Everyone, I recently got a cold which started out as allergies and it got me thinking about recipes that I can make to feel better. I combed through the LLS archives to bring you the below recipe collection that are great remedies for a cold or allergies.
I have included a quote from each recipe post in the opening description of the recipe in the list; I hope these recipe selections are helpful and soothing to you or someone you know in need:
#1 – Soothing Ginger Garlic Chicken Noodle Soup
Soothing Ginger Garlic Chicken Noodle Soup is your nourishing and healthful friend when you are nursing a cold or just want a bowl of warm goodness for your tummy.
Citrus Honey Ginger Tea is an invigorating, fresh, hot, tea drink to help banish winter health woes and it is our go-to cold & flu remedy.
#3 – Carrot Pumpkin Soup
This Carrot Pumpkin Soup is savory, warm and soothing with Fall flavors. Try this healthy soup for dinner tonight!
#4 – Fresh Mint Tea
This Fresh Mint Tea recipe is light, so easy to prepare and delicious to enjoy. All you need is fresh mint leaves, boiling water and a few minutes and then you can be some Fresh Mint Tea! Enjoy hot or cold.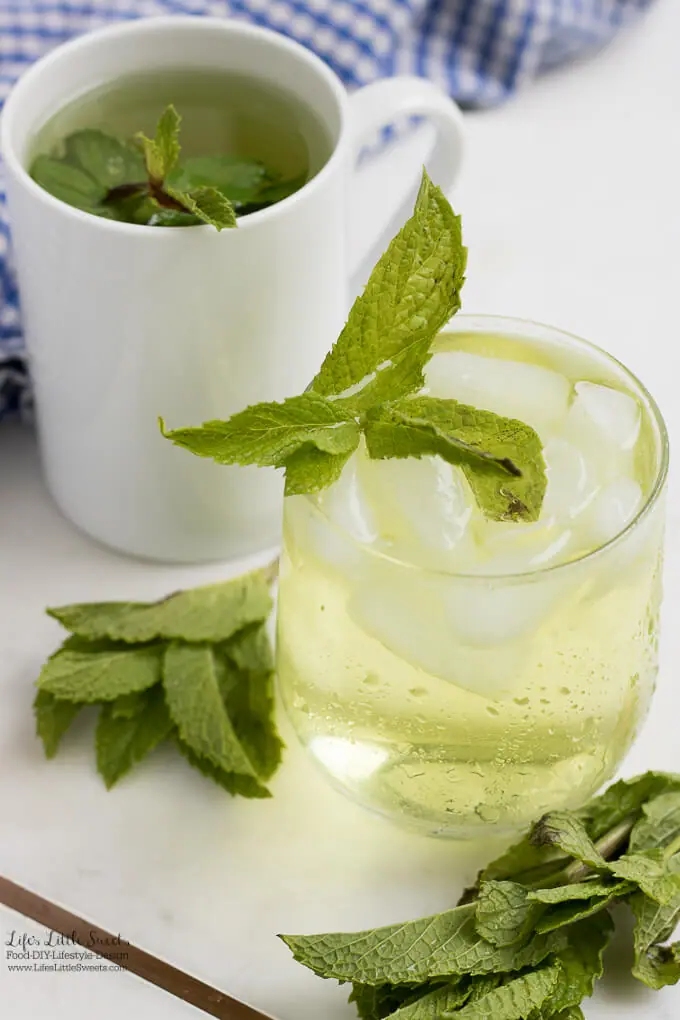 #5 – Sweet Potato Kale Lentil Soup
Sweet Potato Kale Lentil Soup is incredibly nutritious, so flavorful and perfect for a Fall or Winter soup. (vegan)
This Fresh Basil Flower Tea is a great way to use up basil flowers and has a subtle mint-y, herb-y and refreshing flavor. (vegan, gluten-free)
[bctt tweet="Favorite Recipes For When You Are Sick Collection" username="lifeslilsweets"]
Be sure to sign up for the Life's Little Sweets e-mail newsletter for more updates and FREE recipes!
Related Posts
Ways Parents Can Stay Healthy During School Season
Sara is an architectural designer turned work-at-home Mom.She lives in New Jersey by way of New England and New York, with her husband, two kids under 5 and family dog Cayli. She loves design, being creative and spending time with family and friends. She loves checking out local businesses and eats and being apart of the local farm to table community.
Latest posts by Sara Maniez (see all)