Local Spotlight: Factory Girl Bake Shop (New Hope, PA), the latest installment of Life's Little Sweets "Local Spotlight" series. I went, I tasted it and I was happy. Now, I am planning my next trip & YOU should too!
Estimated reading time: 4 minutes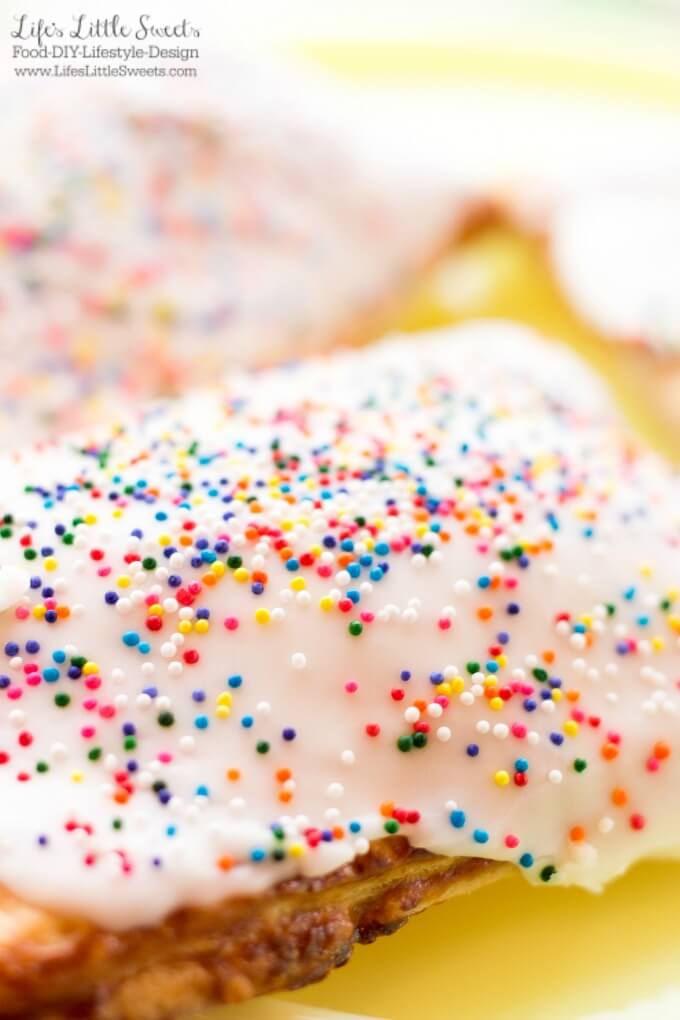 Table of contents
Local Spotlight: Factory Girl Bake Shop
If you find the occasion to be in the lovely town of New Hope, PA, you too can have a fresh-baked pop tart, like the perfection you see above.
Filled with berry preserves, encased in crispy pastry, topped with a thick blanket of icing and multi-color sprinkles of pure joy on top.
I'll take my baked goods with a dose of childhood nostalgia please!
What could possibly improve this sort of situation?
Yeah, Factory Girl Bake Shop sells coffee too!
Meet Kimberly, owner of Factory Girl Bake Shop.
I follow her delicious Instagram feed where she keeps it updated with her latest and greatest creations.
Look at all those delicious creations!
Saturdays she has donuts and Sundays cinnamon rolls.
While I was there, I got to try a Salted Caramel Brownie (above) and it was SO good.
I am still thinking about it actually.
In addition to those sweet treats, Kimberly also has a retail area where she sells milk glass cake stands, gifts and other items for the baking or sweet-toothed enthusiast.
She has portfolios showing photos of her previous baked creations and she makes cakes and desserts to order.
I hope you decide to check out Factory Girl Bake Shop, hey, Valentine's Day is coming up, why not get a sweet for your "sweetie" and get a cinnamon roll for me while you are there 😉
Latest Posts
Latest posts by Sara Maniez
(see all)