Estimated reading time: 4 minutes
Boba: Everything You Need to Know About This Sweet and Chewy Drink Topping
If you're a fan of sweet and refreshing drinks, then you've probably heard of boba. This unique drink topping originated in Taiwan and has quickly become a worldwide sensation. We'll explore everything you need to know about boba, from its history and origin to the various flavors and recipes you can try.
Table of contents
History and Origin of Boba
Boba, also known as bubble tea or pearl milk tea, is a Taiwanese drink that originated in the 1980s. It was first created in a small tea shop in Taichung, Taiwan, where the owner experimented with adding tapioca balls to his tea drinks. This new addition quickly gained popularity and became a staple in Taiwanese cuisine.
Over the years, boba has evolved and become a global phenomenon. It's now commonly found in many tea shops and cafes around the world. The chewy and sweet texture of the tapioca balls, combined with the refreshing tea flavors, has made boba a favorite among many.
Flavors of Boba
Boba comes in a variety of flavors, from traditional milk tea to fruit flavors and more. Here are some popular boba flavors you can try:
Milk Tea: This classic flavor is made with black tea, milk, and sugar. It's creamy and sweet, and the perfect base for boba. Check out, our Bubble Tea Recipe (Boba Tea)
Fruit Tea: If you're looking for something refreshing, try fruit tea. It's made with fresh fruit, tea, and sugar, and is perfect for a hot summer day.
Matcha: Matcha boba is made with green tea powder and milk, and has a unique earthy flavor that pairs well with the tapioca balls.
Taro: Taro boba is made with taro root, a starchy root vegetable that has a nutty and slightly sweet flavor. It's a unique and delicious flavor that's worth trying.
Recipes and Tips for Making Boba at Home
If you're a boba lover, you might want to try making it at home. Here are some tips and recipes to help you get started:
Choose high-quality ingredients: To make the best boba, you'll need high-quality tea leaves, fresh fruit, and high-quality tapioca balls.
Cook the tapioca balls properly: Cooking the tapioca balls requires a bit of practice, but with some patience and practice, you can master it. Be sure to follow the instructions carefully and don't overcook or undercook the tapioca balls.
Experiment with flavors: One of the best things about making boba at home is that you can experiment with different flavors and combinations. Try adding different fruits, spices, or syrups to create your own unique boba flavors. Check out our recipe for Pea Flower Bubble Milk Tea Whipped Coffee, for a unique take on boba!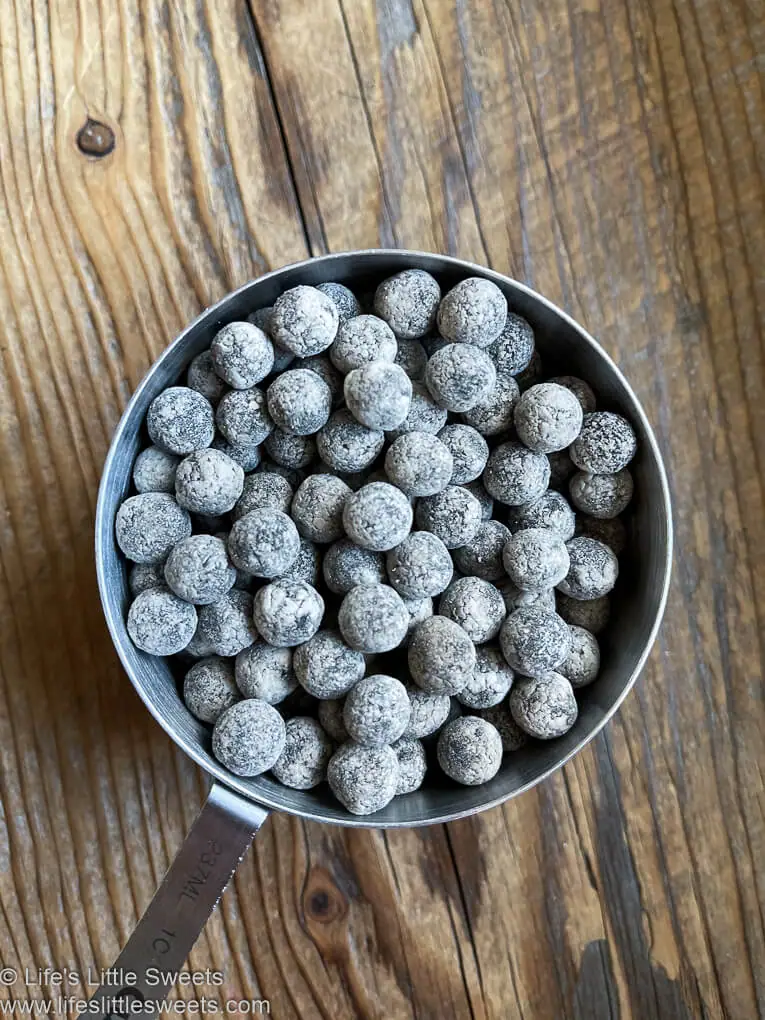 Boba is a delicious and refreshing drink topping that's become a global sensation. Whether you're a fan of traditional milk tea or fruity flavors, there's a boba flavor for everyone. With a bit of practice and experimentation, you can make your own boba at home and enjoy this sweet and chewy drink topping anytime.
Latest Posts
Latest posts by Sara Maniez
(see all)