Carrot Ginger Soup Recipe first appeared on SoFabFood.com
This Carrot Ginger Soup recipe is healthy and detoxifying. It is our favorite comfort soup! Read on to hear more! #SoFabFood
Estimated reading time: 2 minutes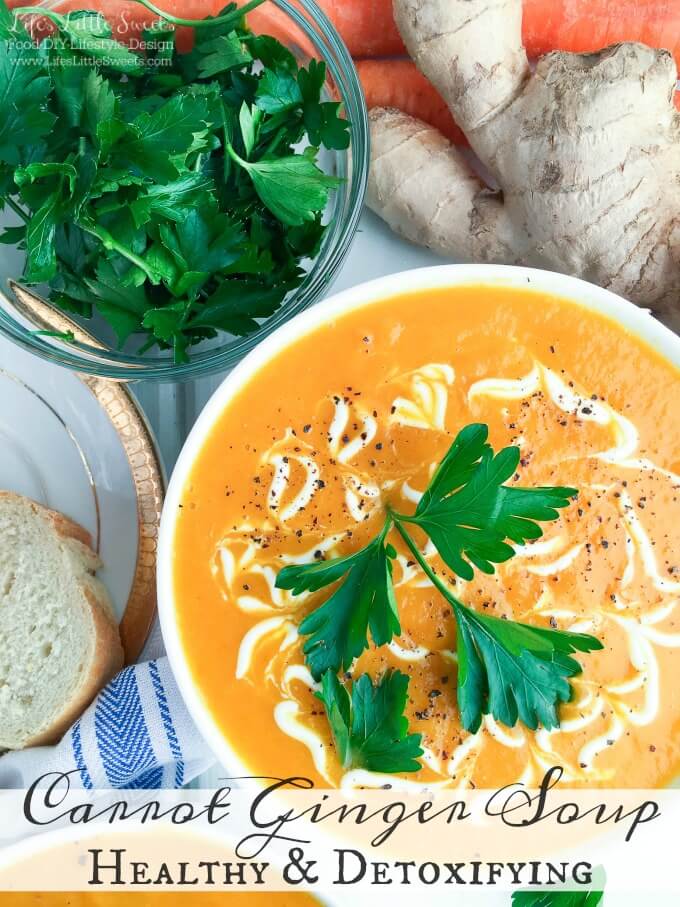 Table of contents
Carrot Ginger Soup on SoFabFood
How is everyone doing food-wise this December?
I've been thinking about healthy food alongside all the sweets and desserts I have been enjoying this Holiday season.
I think having healthy food makes one appreciate those special sweets when you do have them.
I recently shared this Carrot Ginger Soup recipe on the fantastic SoFabFood blog where I regularly contribute recipes.
It is so healthy, delicious and satisfying.
We make this soup have it as our dinner on a regular basis. It's so easy to make it only takes less than 40 mins. to prepare.
As quoted from my own words on the SoFabFood site:
Carrot Ginger Soup is a soothing and delicious soup with bright ginger and healthy carrots. This soup recipe will keep you warm and nourished throughout the colder months – or any time of the year!
You will need a blender or immersion blender for this recipe to get it completely pureed.
If you want to add more ginger than the recipe calls for, go for it, I have added 1 tablespoon or more – we love ginger in this house!
Ginger is so soothing for the stomach.
This is a great soup to detoxify if you have had a lot of filling foods, like, say from a huge holiday dinner…
You can top this Carrot Ginger Soup with croutons, a dollop of sour cream (or plain Greek yogurt) and plenty of freshly chopped Italian parsley.
What are your favorite comforting Fall/Winter Soups?
Please let me know in the comments below!
Our Other Recipes and Posts
Visit the SoFabFood blog HERE to get this Carrot Ginger Soup recipe
Latest Posts
Latest posts by Sara Maniez
(see all)