Estimated reading time: 4 minutes
Beyond Beer: The History, Cultivation, and Culinary Uses of Hops
Hops are a plant that is most commonly associated with beer-making. However, these bitter cones have a rich history and a variety of culinary uses that go beyond brewing. In this article, we'll explore the history of hops, how to grow and harvest them, and their diverse culinary applications.
Table of contents
History of Hops
Hops have been used in beer-making for centuries. The first recorded use of hops in beer dates back to 822 AD in present-day Germany. Hops were initially used as a preservative to keep beer fresh for longer periods. Over time, the use of hops evolved into a flavoring agent that added bitterness, aroma, and other complex flavors to beer.
Cultivation and Harvesting
Hops are typically grown in temperate climates and require well-drained soil, plenty of water, and full sun exposure. The plants can grow up to 25 feet tall and need sturdy trellises to support their weight. The best time to plant hops is in early spring, and the hops cones are usually harvested in late summer or early fall when they're fully mature.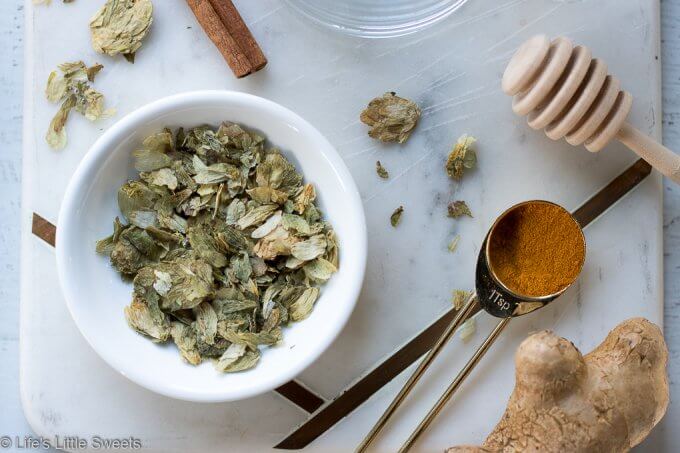 Culinary Uses
While hops are best known for their role in beer-making, they can also be used in a variety of culinary applications. The bitterness and flavor of hops can add depth and complexity to dishes such as stews, soups, and sauces. Hops can also be used to infuse oils, vinegar, and even cocktails.
Recipes Using Hops
Here are some recipe ideas that use hops beyond just beer-making:
Hops-infused olive oil: Heat olive oil over low heat and add a few dried hops cones. Let the hops steep for about 30 minutes, strain, and use the infused oil to dress salads, roast vegetables, or drizzle over grilled meats.
Hoppy cheddar soup: Sauté onion and garlic in butter, add chicken or vegetable stock, diced potatoes, and a handful of hops cones. Simmer until the potatoes are tender, then add grated cheddar cheese and a splash of heavy cream. Puree the soup until smooth and serve with crusty bread.
IPA-infused caramel sauce: Heat heavy cream and brown sugar over low heat, stirring constantly until the sugar has dissolved. Add a splash of IPA beer and continue stirring until the sauce thickens. Use the caramel sauce to drizzle over ice cream or as a dip for sliced apples.
Hops are a versatile ingredient with a rich history and a variety of culinary uses. From infusing oils to flavoring soups, hops can add depth and complexity to any dish. So the next time you think of hops, don't just think of beer – think of all the delicious culinary possibilities.
Latest Posts
Latest posts by Sara Maniez
(see all)