Estimated reading time: 3 minutes
Are you looking for ways to show your mother how much you appreciate her this Mother's Day? There's no better way to express your love and gratitude than by cooking her a delicious meal. Whether your mom has a sweet tooth or prefers savory dishes, there are plenty of options to choose from. We will be sharing some of the most mouth-watering and easy-to-make Mother's Day recipes that will make her feel extra special. Put on your apron, roll up your sleeves, and let's get cooking!
Table of contents
Delicious Mother's Day Recipes to Make Her Feel Special
Mother's Day is a special day dedicated to honoring the most important women in our lives – our mothers! This day is a great opportunity to show our love and appreciation to our moms by making them feel special. What better way to do that than by cooking them a delicious meal? In this blog post, we will be sharing some of the most scrumptious Mother's Day recipes that will make her feel loved and cherished.
Breakfast Recipes: Start your Mother's Day with a bang by preparing a hearty and healthy breakfast for her. Some easy breakfast recipes you can try include classic pancakes or waffles with fresh berries, eggs Benedict with smoked salmon, avocado toast with poached eggs, or a fruit parfait with granola and yogurt.
Brunch Recipes: If you want to make a special meal for your mom, brunch is always a good option. Impress her with a spread of homemade quiches, savory tarts, fluffy frittatas, and fresh fruit platters. You can also try some classic brunch cocktails like mimosas, bellinis, or bloody marys to complete the meal.
Lunch Recipes: For a simple yet delicious lunch, try making some grilled paninis with her favorite fillings like pesto, mozzarella, and roasted veggies. You can also prepare some fresh salads, soups, or sandwiches with grilled chicken or turkey. Don't forget to add a sweet treat like fresh fruit sorbet or homemade ice cream for dessert.
Dinner Recipes: If you want to make a grand gesture for your mom, prepare a fancy dinner with some of her favorite dishes. Start with a light appetizer like a shrimp cocktail or bruschetta, followed by a main course of grilled salmon or filet mignon with roasted veggies and potatoes. Finish the meal with a decadent dessert like chocolate lava cake or crème brûlée.
Dessert Recipes: No Mother's Day meal is complete without a sweet treat. Treat your mom to some delicious desserts like classic chocolate cake, fresh fruit tart, or homemade cheesecake. You can also prepare some bite-sized treats like chocolate truffles, macarons, or mini cupcakes.
Cooking for your mom on Mother's Day is a great way to show your love and appreciation. Whether you decide to prepare a simple breakfast or a fancy dinner, these delicious recipes are sure to make her feel special. So go ahead, put on your apron, and show your mom how much you care with these scrumptious Mother's Day recipes!
Web Story
Related Posts
Latest Posts
First published: 5/12/2023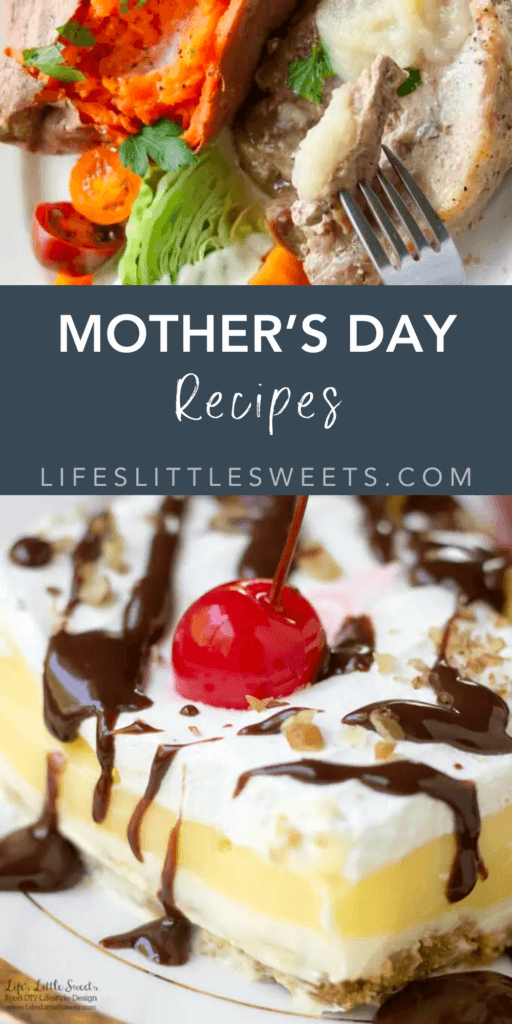 Latest posts by Sara Maniez
(see all)