Pandemic Life Update – Checking in to talk about how life is going during the Covid-19 Pandemic (March-July 2020, present).
Estimated reading time: 8 minutes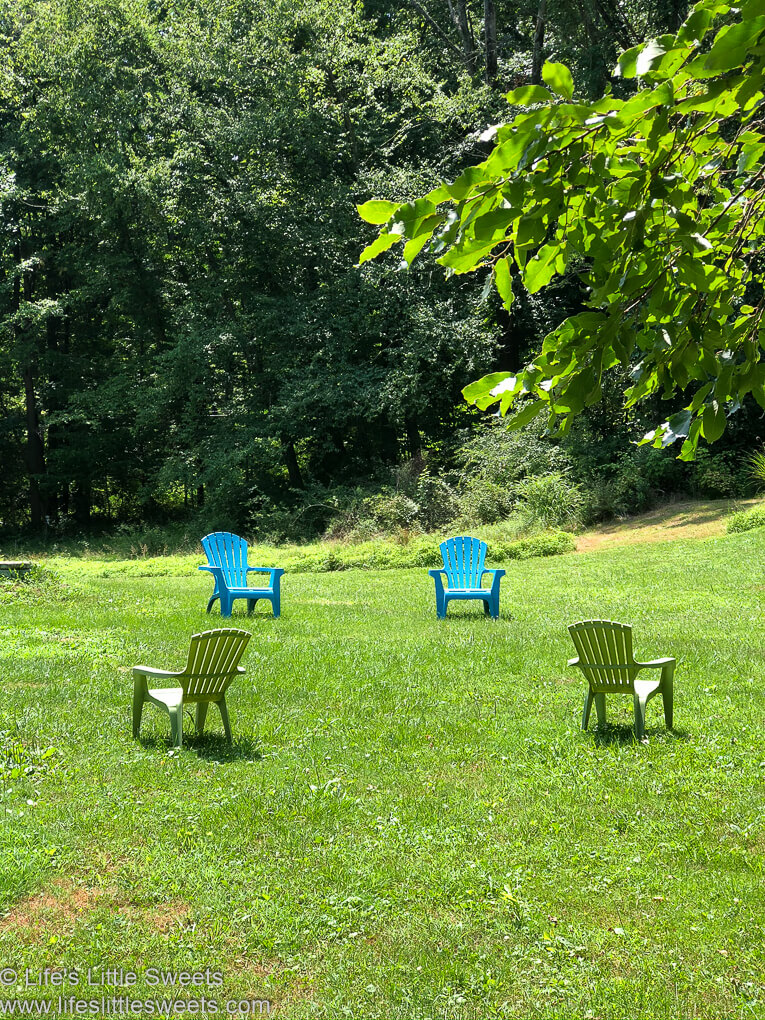 Pandemic Life Update
Hi Everyone, how are you? I hope this finds you safe and well!
I have wanted to do a check-in, a life update, if you will, for months and month but I have been just trying to keep up with regular recipes and sending out my e-mail list every week or every 2 weeks in addition to our busy family/home schedule during this Covid-19 Pandemic.
I would love to be able to do regular life updates like I used to with my "Sweet Saturday" posts that I did years ago but perhaps with a different format. I have been checking in regularly with my "Garden Update" series and more recently, my "Organic CSA Share Box" posts. Those are related to food and directly impact the recipes that I make and share here on the blog.
We have had so many changes in our life recently that we are adjusting to as a family, for example, last month, we welcomed our daughter and 3rd child, Maeve, we love her so much!
I had fun posting all those pregnancy updates on the blog leading up to her birth. I still need to post about her birth story. 
I want to catch up with the past few months…
March 2020 – Month 1
My dad had open heart surgery in early March which was successful and he's still recovering from that. I remember it was scary having him in the hospital in Boston, MA while the virus was starting to hit the states. He got out of the hospital and returned to NH to recover with my mom.
This past March was when the state of NJ shut down, the kids stayed home from school…. when I think about this month, I think about how unprecedented and crazy it was. I think about how it might be depicted when they make movies about this time. I remember thinking when was my last normal day?
March 10th, I took my son out to a local pizza shop cafe after preschool and we ate there (this was before mask wearing when you're out and about was a thing) and that same day, I remember going to a retail store (Homegoods) to get lamp shades for the living room with my son.
March 13th, both kids school was cancelled and that's when things shifted to e-learning
I remember hearing the recycling truck and being reassured because it was a familiar sound. I remember feeling on edge, not knowing what would happen next during this time and how it would affect our country, state, county and our family.
There was this need for routine, I remember trying to get the garden going, that's what I would normally be doing anyway but I focused on it a little more than usual. I tried to incorporate it into the at home learning that was taking place with my kids now at home.
We also tried our hand at microgreens at the end of our kitchen counter which was a fun project that I think we will continue to do and it was great not to feel dependent on going to the grocery store.
April – Month 2
This month (and the previous month) was all about getting used to e-learning, learning remotely for my kindergarten-aged daughter and my preschooler at home. I rearranged work space areas to better accommodate us. I was able to get a Chromebook for my daughter because initially we had to work off of my computer and it was affecting my ability to get work done. So much trial and error, so much learning and making adjustments.
My daughter's birthday was at the end of April and it was our first family birthday party celebrated during the pandemic. We just celebrated as a family at home. My daughter was fine with it being at home and understood. I remember having so much "mom guilt" around her birthday because this year, I had been planning to do a big party at Bounce-U but in the pandemic climate, that would be unsafe and impossible to do. I still want to do a post about her birthday on the blog at some point as I would normally.
I remember during this time watching the news a lot initially and then having to take a step back and catch up with news in small doses.
May – Month 3
I feel like in the beginning of the e-learning, it didn't make much of a difference to my daughter being at home but as time went by, she started to really miss the social interaction of school with her friends.
I remember thinking in my head, kinda personally mourning for her a normal kindergarten experience but then just turning it around and seeing this as a totally new experience that she can learn from.
I am grateful for all those drive-by birthday parties that we participated in because the kids got a chance to see their friends, even if it was just for a little bit.
I started thinking about the back yard and making it a fun place to be for the kids. My husband Eric, built a treehouse, a family project we had always talked about and he's been adding onto it. We also added a kids picnic table, a water table a mud kitchen in the garden.
This whole month, I worked on getting things set up for the new baby, making sure we had everything we needed.
June – Month 4
As I mentioned above, we welcomed our 3rd child, our daughter, Maeve, July 8th. I stayed in the hospital for 3 days with her and everything went well. My mother in law, Linda, came to stay and help with my older 2 kids. Special thanks to her for helping us during this time. We did some socially-distanced, masked visits with our family and friends that live locally outside, so they could meet Maeve and visit with us and the kids.
This month was all about recovery and adjusting to being a family of five. Everything went as well as it could go. I am grateful for it.
My daughter had her last day of Kindergarten 6/18 (e-learning), it was a huge accomplishment for her and me too because I never thought I would become her teacher at home. We all grew a lot through this process.
I tried to keep up here and there with doing blogging whenever I could.
July – Month 5
We are into the 5th month of largely being affected by the pandemic. Really, it was going on longer than this in the rest of the world and probably undetected here in the USA but it's been 5 months that it's really affected our daily lives here in a visible, profound way, to where we change our habits and daily routines.
My parents visited this month, in the middle of the month and met Maeve for the first time. We are so happy that they visited. It was poignant for us because we didn't know when they would be able to visit, as they live 5 states away in NH and my dad had open heart surgery (a quadruple bypass) back in early March and that was hard for him and my family to go through and with him recovering, we didn't want him to travel with this virus circulating. I wish the rest of my family in New England could meet her too.
We have been having fun picking wild Wineberries (Japanese Raspberries) and blackberries in our yard and woods with the kids. I feel happy that they grow here and that we have access to this easy to forage food. It's been pretty hot this month and picking the berries has been one way to get outside time, do an activity and then go back in to the air conditioning for relief from the heat.
On Monday, July 6th, we said goodbye to our family dog Cayli, she was such a good dog and we are happy that she had a full, long life with us (see related: Farewell to Our Dog Cayli); This same day, Maeve, turned 1 month old.
My son started full-on potty training last week and while that's added to my daily stress initially, it's gotten easier over time, I knew he was ready, sometimes he still has accidents but it's overall been going well. (see related: Potty Training)
July 16th, my husband and I celebrated our 9th wedding anniversary!
Looking forward, this is much discussion with other parents about what the return to school will like. I find myself researching masks for kids after my kids go to sleep or when I have a free moment to do so, trying to make sense of the back-to-school plan that was just sent out this week…. so many questions…and what's the right thing to do…life sure seems to be moving fast and Fall will be here before we know it.
I may come back to this post and add more details about our pandemic experience as I remember them. So much has happened that it's hard to remember it all and fit it in.
Is there anything that I've written about that you can related to? Let me know in the comments below at the end of the post. Thank you for reading and following along!
Latest Posts
Latest posts by Sara Maniez
(see all)