Vegetarian Stuffed Grape Leaves on Sofabfood originally appeared on SoFabFood.com, here
These Stuffed Grape Leaves are a rice-filled, Mediterranean appetizer or side dish flavored with mint, dill, and lemon. These Vegetarian Dolmas are a healthy comfort food perfect for entertaining and potlucks.
Table of contents
Vegetarian Stuffed Grape Leaves on Sofabfood
Hi Everyone, have you tried Stuffed Grape Leaves (Dolmas)?
They are tart, fresh, citrus-y, mint & dill-infused, clean-tasting, and satisfying.
You can enjoy them hot or cold (how I prefer them!). 
This recipe makes a big batch, perfect for potlucks, holiday gatherings, or meal planning – you'll be surprised how fast they will go because they are so tasty.
They are honestly, one of my favorite foods!
I think they are healthy and are a great part of the Mediterranean diet.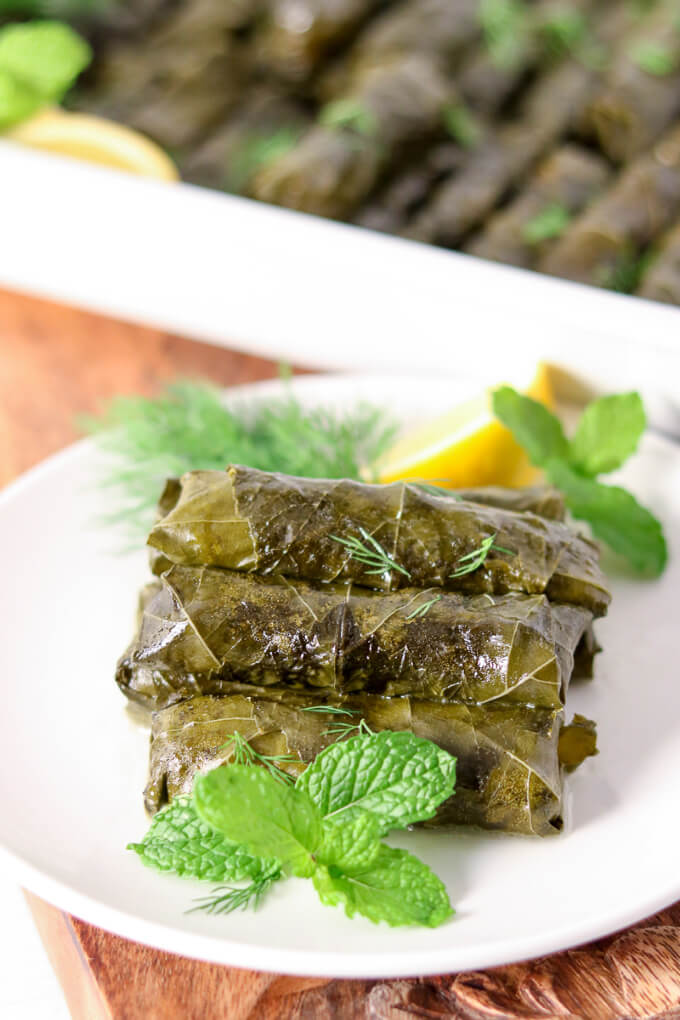 They are so customizable if you wish to put meat in them or not.
You also have the option to use dried herbs (for the mint and dill) if you do not have access to fresh herbs.
They are surprisingly easy to make too, do not get intimidated by the folding – it is so well worth it once you bite into them!
If you make this Vegetarian Stuffed Grape Leaves recipe and like it, let us know in the comments below!
Thank you for reading and following along!
To get the full, printable Vegetarian Stuffed Grape Leaves recipe, you can view my guest post on Sofabfood.com, HERE
Latest Recipes & Posts
If you like this Vegetarian Stuffed Grape Leaves on Sofabfood teaser post, check out our other recipes and posts on the blog
Latest posts by Sara Maniez
(see all)