Estimated reading time: 7 minutes
You're in the middle of baking a cake when you realize you're out of baking powder. But wait, couldn't you just use baking soda instead? After all, they both make your baked goods rise, right?
Not so fast. While baking soda and baking powder are both leavening agents, they are not interchangeable. Here's a quick guide to help you know when to use baking soda vs. baking powder in your baking.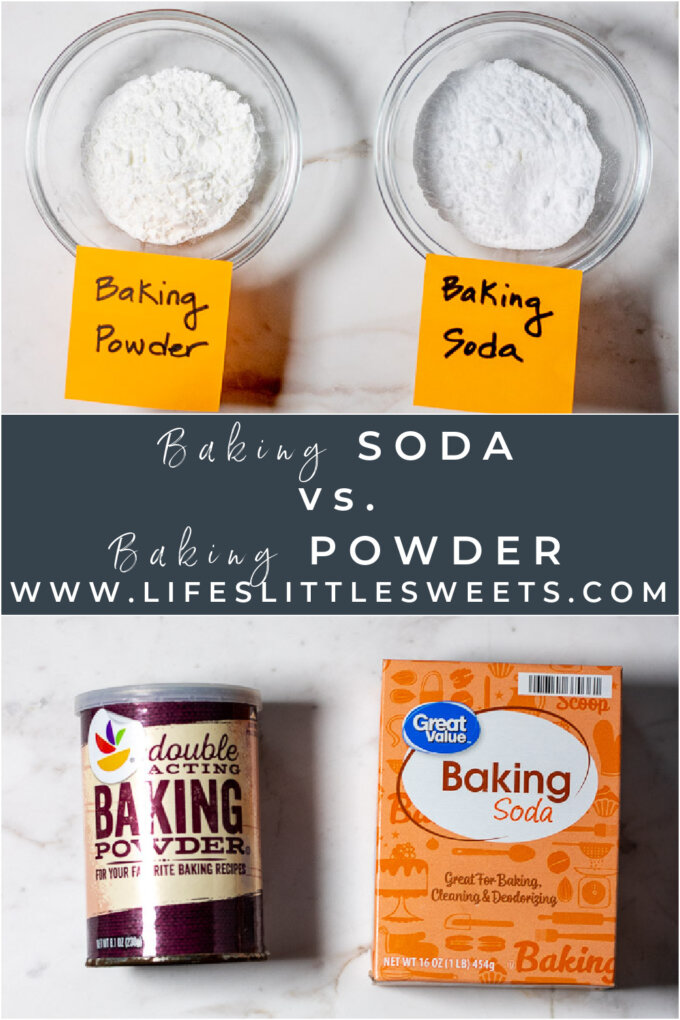 Disclaimer
Disclaimer: The information provided in this article is for educational and informational purposes only and is not intended as medical advice or as a substitute for professional medical advice, diagnosis, or treatment. Always seek the advice of your physician or other qualified healthcare providers with any questions you may have regarding a medical condition. The author and publisher are not responsible for any adverse effects or consequences resulting from the use of any suggestions, preparations, or procedures mentioned in this article.
When Do You Use Baking Soda vs Baking Powder
Baking soda is a single-ingredient leavening agent. That means that it only needs one other ingredient, in this case, moisture, to start working.
Baking powder, on the other hand, is a combination of a leavening agent and an acidic ingredient. This means that it starts working as soon as it comes into contact with any liquid, you don't need to wait for it to react with something else first.
Another key difference between baking soda and baking powder is that baking soda has a very high pH level, while baking powder has a neutral pH. This means that when baked goods made with baking soda are cooked at high temperatures, they can sometimes develop a slightly bitter taste. Baking powder doesn't have this problem because its pH level is neutral.
So, When Should I Use Baking Soda vs. Baking Powder?
Now that you know the difference between these two leavening agents, you're probably wondering when to use each one. Here are some general guidelines:
Baking Powder
When making quick bread or pancakes, go ahead and use baking powder.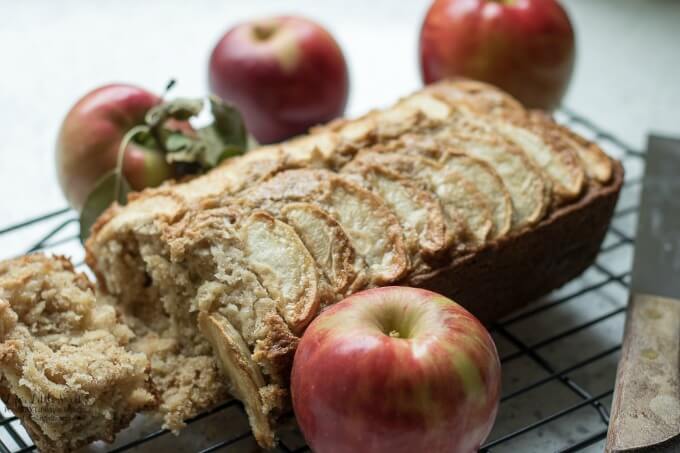 Combination Power
If you are making cakes or muffins, something that requires more time and effort, use a combination of half baking soda and half baking powder. This will give your cake or muffins the perfect amount of rise without any bitter aftertaste.
In some recipes you can use a combination is in Jordan Marsh Blueberry Muffins, Cornbread Muffins, or this Single-Layer Chocolate Ganache Cake.
Acidic Ingredient
If you only have baking soda on hand and you need it for something like cookies or biscuits, where a little bit of bitterness won't be noticeable. Be sure to add an acidic ingredient like lemon juice or vinegar to your recipe so that the baking soda will start working immediately.
Enough Baked Goods
If you only have baking powder on hand and you need it for something like yeast bread or cakes, where you don't want any acidic flavor, be sure to add an extra 1/4 teaspoon per cup of flour called for in the recipe so that your baked goods will still have enough rise.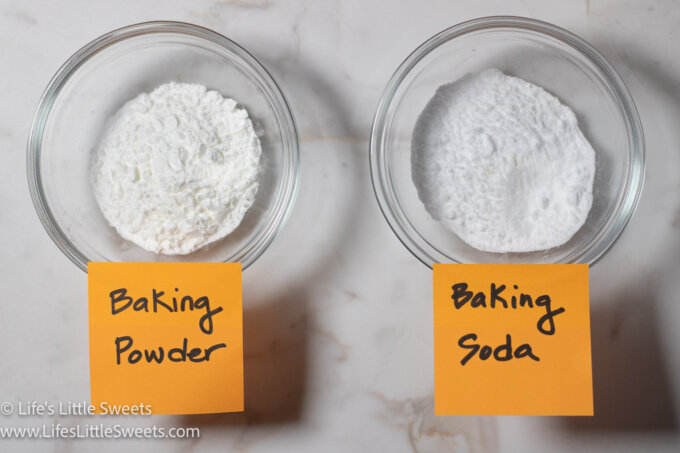 Where can I buy baking soda?
You can find baking soda in the baking aisle of most grocery stores. Just make sure you pay attention to what the box says because it's easy to switch the names around.
Where can I buy baking powder?
You can also find baking powder in the baking aisle of most grocery stores.
Baking Soda vs. Baking Powder for Laundry
Baking soda and baking powder are not interchangeable for cleaning or laundry purposes. Baking soda is a mild alkaline substance that can be used as a natural cleaner or deodorizer. On the other hand, baking powder is a mixture of baking soda and an acid, usually cream of tartar, that is used as a leavening agent in baked goods.
You can use baking soda for laundry purposes, but it should not be used in place of laundry detergent. Stick with using baking soda for cleaning and laundry and save the baking powder for your baked goods!
Baking soda and baking powder may seem interchangeable, but they actually perform very different functions in baked goods recipes. With these tips, you'll be able to produce perfectly risen baked goods every time!
Latest Posts
First published: 12/7/2022
Written by Allison Lancaster, original photos by Sara Maniez
Latest posts by Allison Lancaster
(see all)