Estimated reading time: 5 minutes
Stove Top Dutch Oven Popcorn recipe is easy to make with simple ingredients Canola oil, Kosher salt, and popcorn kernels.
Hi Everyone, I wrote this recipe a long time ago (5 years ago at the time of publishing this post) but I never published it. I am not sure why, it just sat in my draft folder for that whole time.
I am glad to finally get it up on the blog! Especially, since we make it so often in our household.
RELATED: Sautéed Shishito Peppers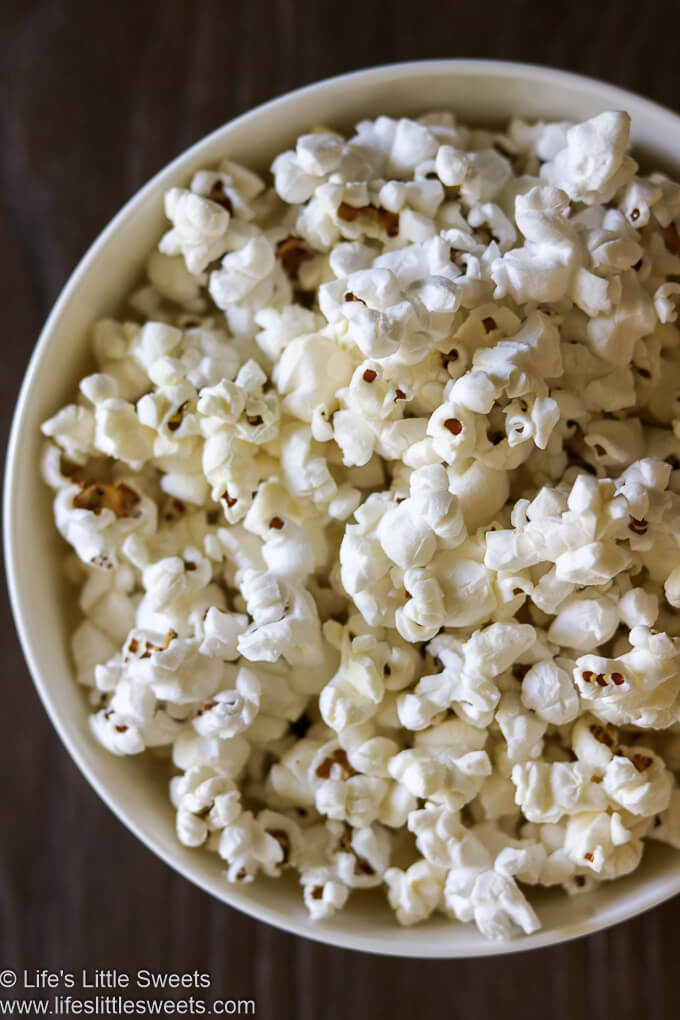 Meanwhile, over the years, I have been making this Stove Top Dutch Oven Popcorn for my family as an inexpensive, easy, filling snack that you can make in any season.
This Stove Top Dutch Oven Popcorn has been particularly wonderful when we've been stuck at home and as my daughter says, "Popcorn makes everything better!"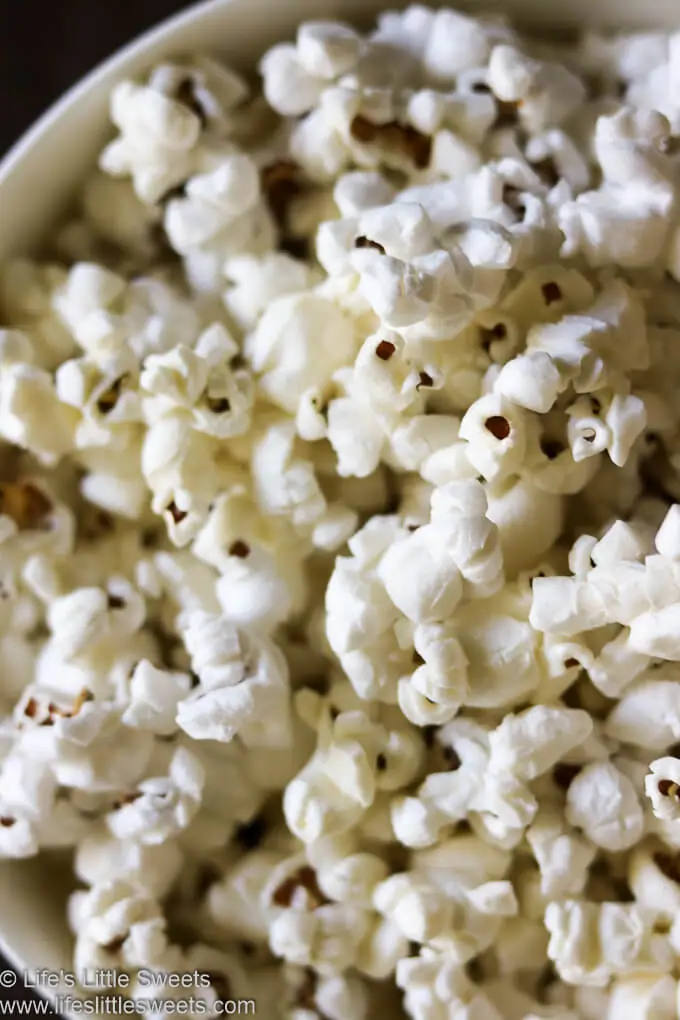 Below is content I wrote, over 5 years ago… but the same holds true this is a super easy snack to make that doesn't have any extra, unknown additives or preservatives.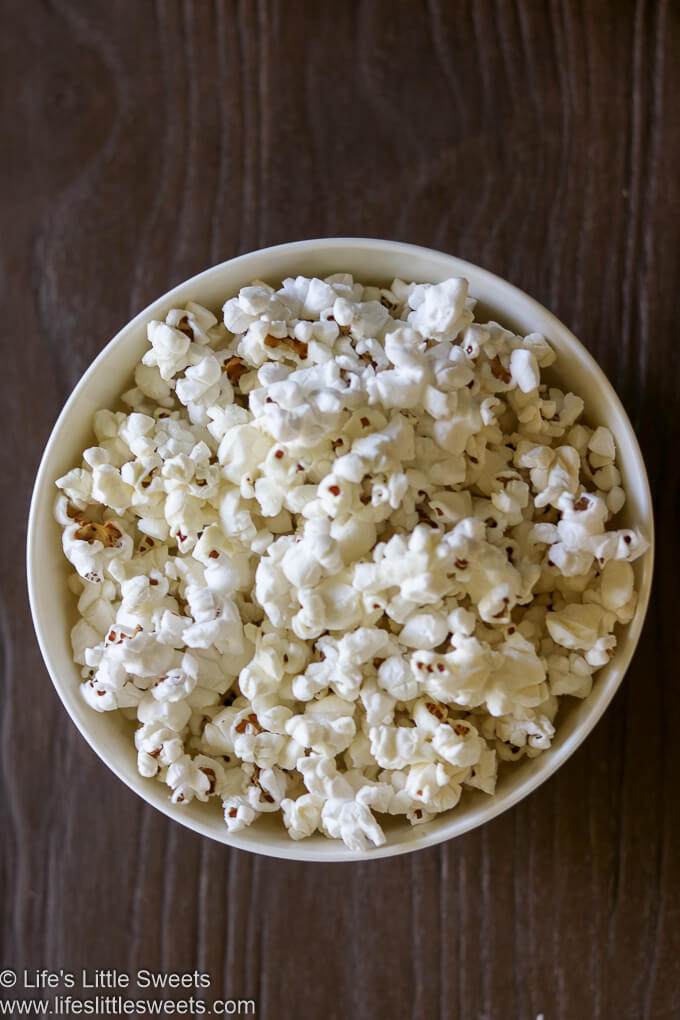 I am going to share with you a way that I have been making homemade popcorn since about 2006. I started doing this after I learned about the chemicals in microwave popcorn. This recipe is easy to customize with your favorite spices.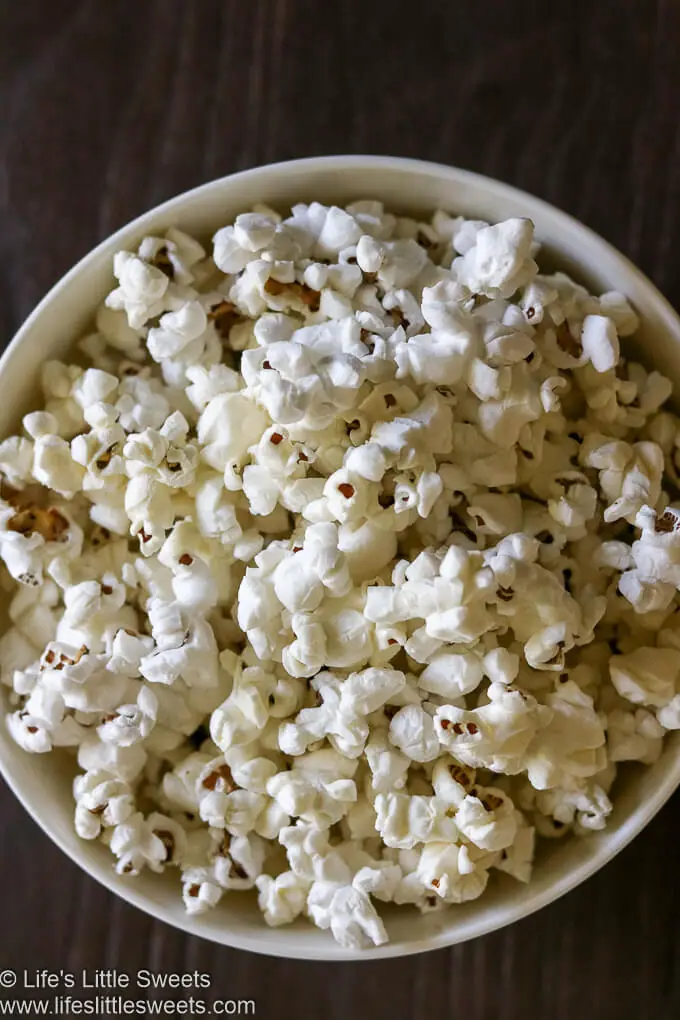 It is really important to make sure your Dutch oven is cleaned out thoroughly before using or else whatever residue will stick to the popcorn. I bring this up because I do a lot of bread baking using my Dutch oven (see also, No-Knead Oatmeal Bread) and sometimes charring can remain after the bread baking process.
The first time I made it in a while, I had just made some bread in it and I didn't think anything of it because it's just flour but it did give the popcorn this kind of charred-ness to it – so just an FYI.
The key to success here is being present and mindful when you are cooking the popcorn because it's done in less than 5 minutes. This is not a turn on the stove and walk away and come back in 20 minutes recipe!
Just stay close, melt the butter/warm the oil, put the popcorn in, listen to the popping and wait for it to slow, transfer to a bowl, add your salt/pepper/spices, and then you are done!
Web Story
If you make this Stove Top Dutch Oven Popcorn recipe and like it, please give it a rating in the recipe card below and let us know in the comments at the end of the post.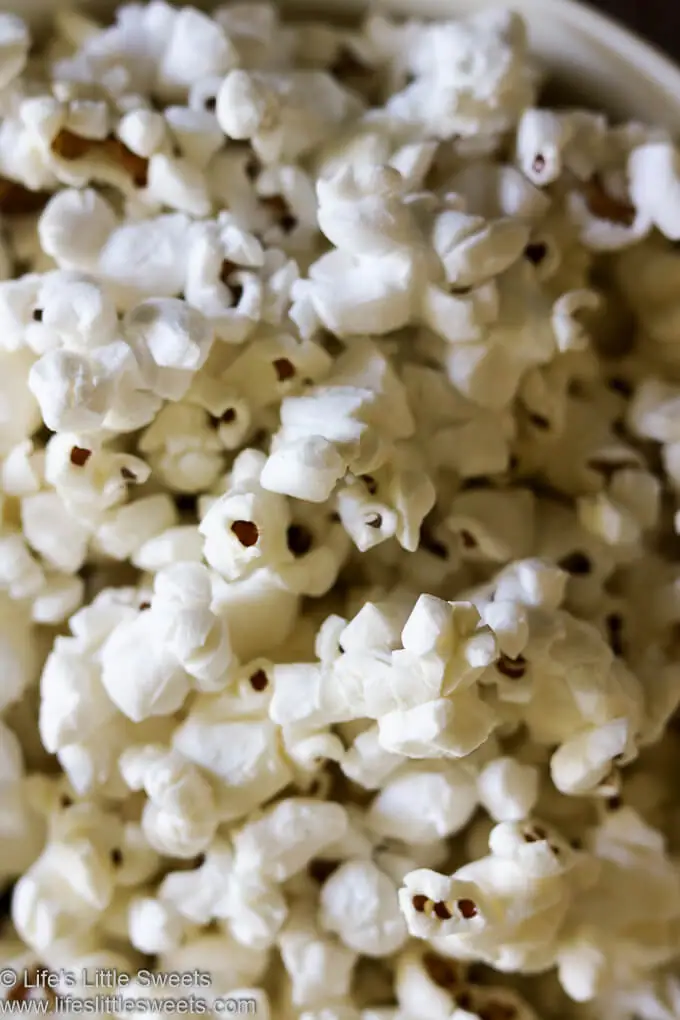 Thank you for reading and following along!
Stove Top Dutch Oven Popcorn
Stove Top Dutch Oven Popcorn recipe is easy to make with simple ingredients Canola oil, Kosher salt and popcorn kernels.
Ingredients
1/4 cup Butter or Canola oil, (coconut oil, regular olive oil)
1/2 cup popcorn, (depending on the size of your dutch oven, enough to cover the bottom in a single layer)
fresh ground black pepper, amount to taste
your favorite spices, optional
Instructions
Heat butter or oil of your preference in a dutch oven on the stove top at low heat with about 4 popcorn kernels and wait to hear them pop. When they pop, that's when you know the oil is heated enough for the rest of the kernels.
Once, butter has melted (or when oil is hot), add popcorn kernels, make sure that the popcorn is in a single layer, coated by the butter/oil. Turn up to medium heat (make sure that you DO NOT use high heat because the popcorn will burn! Trust me, that is no fun!). Making sure you have oven safe mitts on, you may want to give the Dutch oven a shift, to make sure the kernels are at the bottom and have a chance to pop.
When popping slows down, remove from heat and move to a bowl, sprinkle the popcorn while hot with salt, pepper and/or your favorite spices to taste.
Notes
Make sure that your Dutch oven is cleaned out thoroughly before starting, any residue may stick to the popcorn as it cooks.
Nutrition Information:
Yield:

12
Serving Size:

1
Amount Per Serving:
Calories:

48
Total Fat:

5g
Saturated Fat:

3g
Trans Fat:

0g
Unsaturated Fat:

2g
Cholesterol:

10mg
Sodium:

121mg
Carbohydrates:

1g
Fiber:

0g
Sugar:

0g
Protein:

0g
Please note that the Calculated Nutrition is an estimate at best.
Originally posted: September 2020
Updated: 10/30/2021
Updated: 5/4/2022 with a new video added
Latest posts by Sara Maniez
(see all)